The Hero of the Republic of Cuba, René González Sehwerert, donated a guayabera of his own to Sancti Spiritus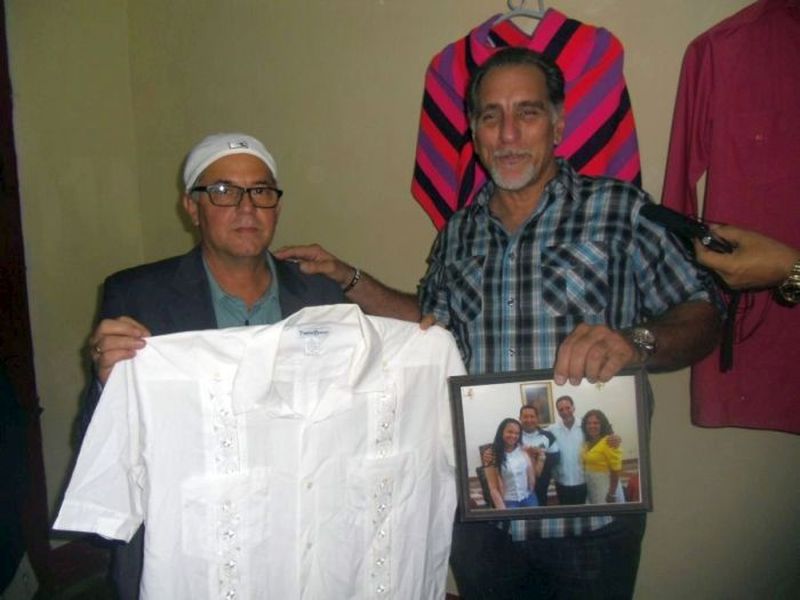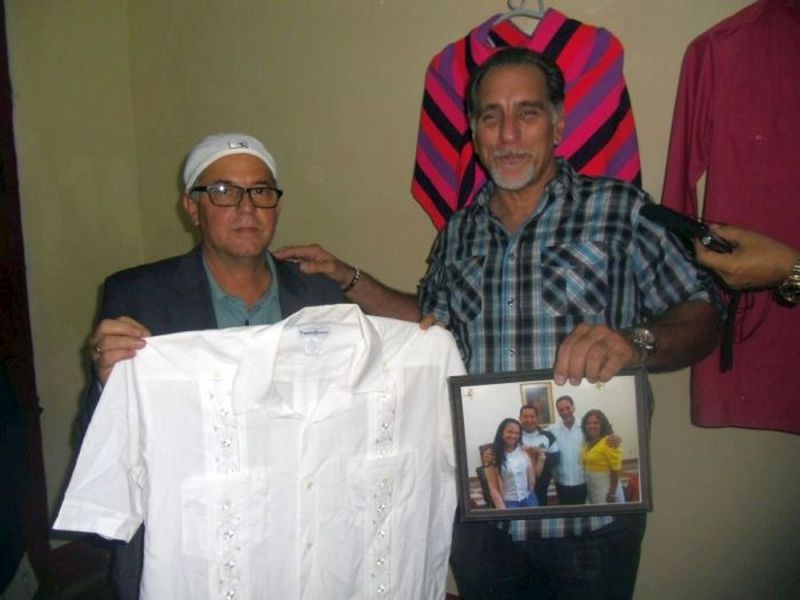 He wore this shirt, considered by him as the most valuable among his short sleeves guayaberas, when he came to Cuba on April 2012 to visit his sick brother, during his supervised release in the United States.
"My visit was kept private because I had to go back to complete the established term, but when I arrived I heard that Chavez was here under medical treatment, so I asked for permission to see him. It was a unique meeting ", said the also vice-president of the Jose Marti Cultural Society when delivering the shirt to the House of the Guayabera.
González Sehwerert also donated the photo he took that day together with his wife, the Venezuelan leader and one of his daughter.
"I doubted about his condition because he received me with great impetus and joy. We talked. We had a lot in common because we both used to be tankers, we both parachuted. In addition, he was exceptional telling stories", he added.
He recognized Chávez's extraordinary capacity to bring the masses together and to be active, even after his death, in a large part of his people.
Taking into consideration the deep respect and admiration he felt for Cuba's best friend, as Fidel Castro called Chavez, and for the unique history of the guayabera, the Cuban Hero requested that his shirt is exhibited near the one donated by la late Venezuelan leader.
"Chávez knew how to rescue the history of his nation because he has a great culture which always knew how to transmit. Unfortunately, he died a month before my definitive return to the country", he concluded.
The House of the Guayabera now treasures shirts formerly owned by four great men of the 21st century: Gerardo Hernández, Fernando González, Ramón Labañino and René González.