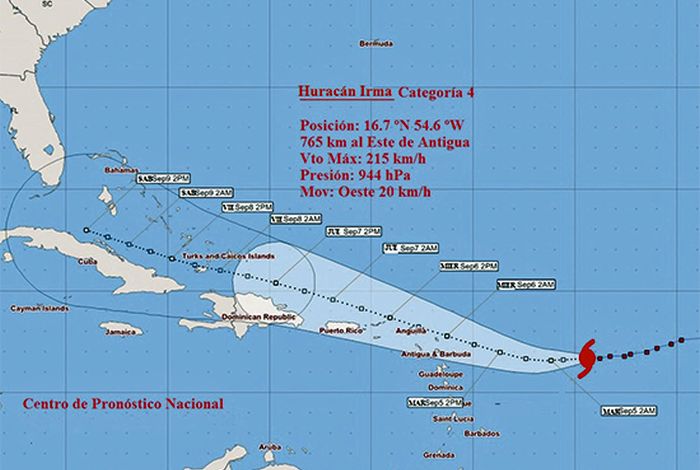 Taking into consideration the characteristics of this extreme hydro meteorological event and its predicted path, the Cuban Civil Defense decreed the Information Phase for the province of Sancti Spiritus, along with the rest of the terriotories from Guantanamo to Matanzas yesterday afternoon.
The now category five powerful Hurricane Irma, continues to intensify and will maintain its western course, thus representing a potential threat for Cuba.
The Civil Defense Structure has reiterated that the state bodies and agencies, economic entities and social institutions of the provinces under the Information Phase must rationally comply with the measures provided for in their respective disaster reduction plans.
In addition, people are called to be attentive to the information from the Institute of Meteorology and the Civil Defense bodies, as well as to be disciplined with the measures indicated by local authorities.
Hurricane Irma, the fourth of the hurricane season in the Atlantic Ocean, strengthened on Tuesday and became Category 5 with winds up to 281 kilometers per hour, according to data from an aircraft following the dangerous event.