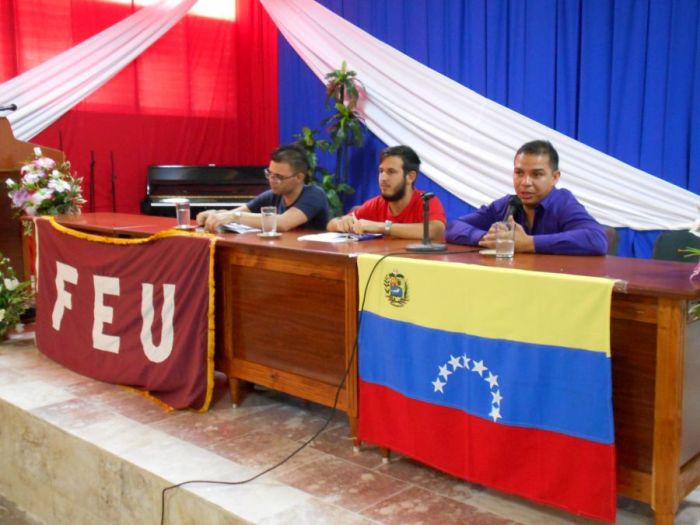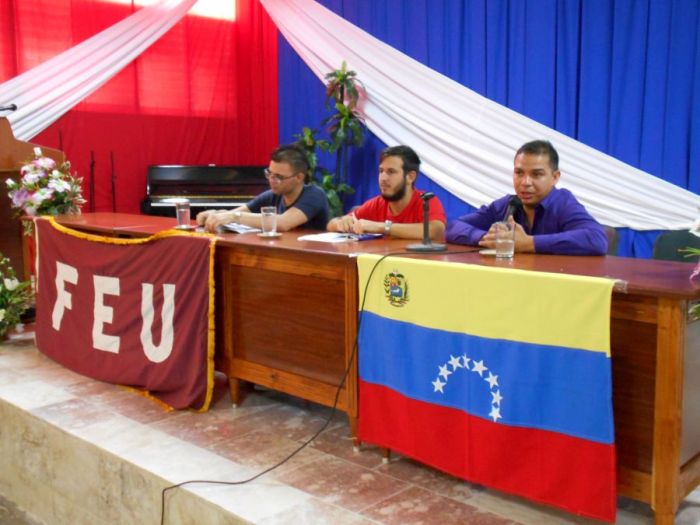 The role of young people and their intervention in the social changes that take place in the region, were the focus of discussions in the workshop Youth and participation in Latin America, recently carried out at the José Martí University (Uniss) of Sancti Spiritus, central Cuba.
Venezuelan youth leader Carlos Alberto Soto Soto, who was invited to the event, told Escambray about the experiences shared on the development of the potentialities of young people in the process of social transformation.
According to Soto, the upcoming XIX World Festival of Youth and Students will be an opportunity to exchange criteria with youth from other regions of the world regarding student policies in the universities.
The workshop included panels, encounters with leaders from different movements and organizations, as well as visits to interesting sites of the city, such as the House of the Guayabera.
Luis Ernesto Camellón Curbelo, president of the University Student Federation (FEU) in the higher education institution, added that the role of youth in the Cuban scenario, and that of the of universities as spaces for active participation were also addressed in the forum.
The meeting, organized by the FEU Council at Uniss and the Marti Youth Movement in the territory, marks the 55th anniversary of the Cuban Youth Communist League, and the 100th of the University Reform of Cordoba.