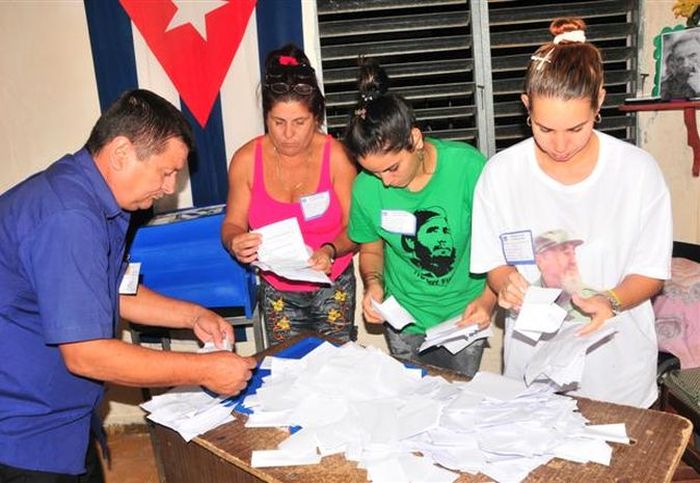 According to a report released after the official closure of the first electoral round, 89.45% of Sancti Spiritus electors exercised their right to vote this Sunday, when 607 delegates to the Municipal Assemblies of the People's Power were elected.
Orelbe Jacomino Ramos, president of the Provincial Electoral Commission, said it was an intense day in which electors gave a lesson of democracy. "The organization and massive participation of the people characterized this day, when most of the electors cast their vote".
The electotal authority also said that 32.45 percent of the elected delegates are women, 4.33 percent are young people between 16 and 35 years old, while 54.03 percent represent a number of delegates who were re-elected for another term.
He also highlighted the quality of the vote, demonstrated in the fact that, of the 334,402 ballots cast, only 3.45% were declared null and void, while 3.73 were blank ballots, much less than in the 2015 elections.
Thirty nine constituencies from six municipalities —except La Sierpe and Taguasco—, will hold a second electoral round next December 3rd, since none of the candidates got more than 50% of the valid votes.