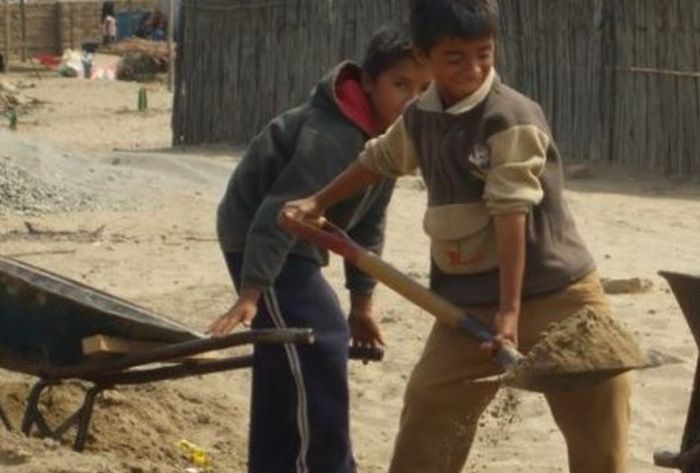 According to a recent investigation, more than 50 percent of rural children are forced to work in order to financially support their families
More than 50 percent of rural Argentine children aged between five and 15 years old are forced to work in order to financially support their families, an investigation requested by the country's Labor Ministry has found. In urban areas, that figure drops to 9.4 percent.
Labor Minister Jorge Triaca announced a national plan at the IV Global Conference on the Sustained Eradication of Child Labor, held in Buenos Aires Thursday, where he presented the results of the investigation.
The study found that more than 10 percent of working children in rural areas had quit school — almost twice more than in urban areas.
The central and north-eastern regions were the most affected with child labor, concluded the report. The findings are the result of more than 26,000 interviews conducted in towns with more than 2,000 inhabitants between October 2016 and January 2017, and almost 10,000 in rural areas between June and September 2017.
Between January and June of 2017, poverty increased by more than 8 percent: from 20.4 to 28.6 percent in Argentina, according to the country's National Institute of Statistics. In some Buenos Aires neighborhoods, the poverty percentage rose 13.4 percent: a 4 percent increase over the same time in 2016.
A recently released study by the Institute of Social, Economic and Citizens Institute found that malnutrition in Argentina has increased from 43 to 48 percent in kids aged between two and 19 years old.
In a country with the third largest economy in Latin America, over 11 million Argentine residents now live in poverty.