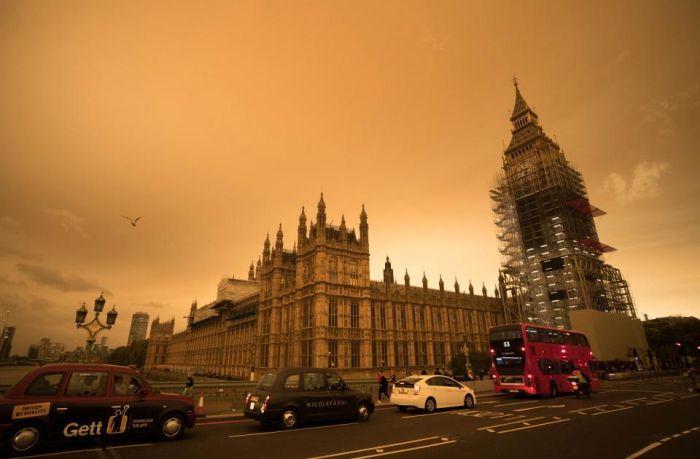 An unusual yellow sky and red-looking sun were seen across many parts of England yesterday
As reported by a local weather report, the phenomenon was due to the remnants of Hurricane Ophelia dragging in tropical air and dust from the Sahara. Debris from forest fires in Portugal and Spain was also playing a part.
The dust has caused shorter wavelength blue light to be scattered, making it appear red.
According to the weather office, the "vast majority" of the dust was as a result of forest fires in Iberia, which have sent debris into the air and that has been dragged north by Ophelia.
Source: BBC