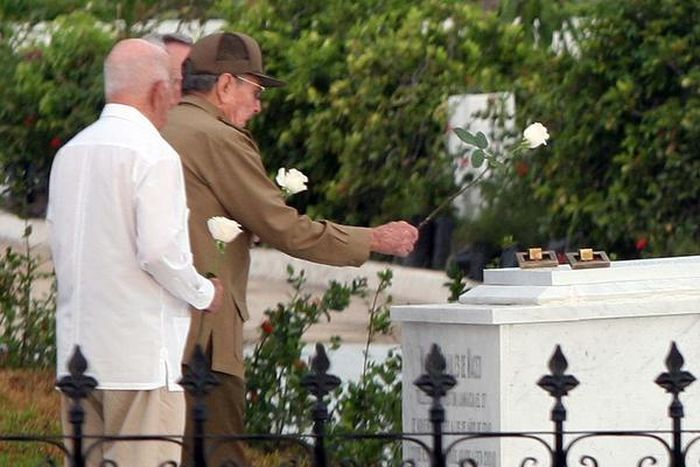 The observance took place in Santiago de Cuba's Santa Ifigenia Cemetery on Tuesday, October 10th
The continuity of the Cuban independence wars was highlighted today during a ceremony to mark the 149th anniversary of the start of the first Cuban independence struggle, on October 10, 1868.
The observance, presided by Cuban president Raul Castro, was held in Santiago de Cuba's Santa Ifigenia Cemetery.
It began with a military tribute and the burial of the remains of the "Father of the Homeland", Carlos Manuel de Cespedes (1819-1874) and the "Mother of the Homeland", Mariana Grajales (1815-1893), mother of the Maceo brothers, next to the pantheons of José Marti and former President Fidel Castro.
Havana's Historian, Eusebio Leal, delivered the keynote address in the ceremony. He noted that the relocation of Cespedes and Grajales' tombs to the most prominent site of the cemetery will benefit the teaching of Cuban history and patriotic and national sentiments.
In his remarks, Leal summarized the lives and extraordinary contributions of both patriots to the struggle for the independence of the island nation.
The Historian of Havana recalled that next year will mark the 150th anniversary of October 10, and he urged Cubans to solemnly mark the event.
At the end of the ceremony, Cuban President Raul Castro and other high ranking officials in attendance paid tribute to Cespedes and Grajales, Jose Marti, Fidel Castro and other heroes fallen in the island's struggles.