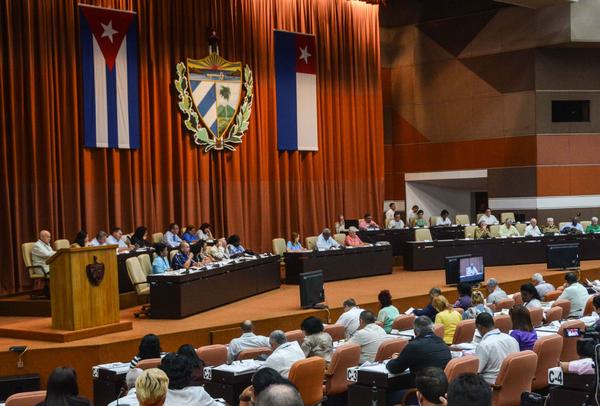 Cuba President Raul Castro chairs today the second extraordinary session of the VIII Legislature of the National Assembly of the People's Power (ANPP), taking place at Havana's Convention Center.
Parliamentarians will examine the documents on the Conceptualization of the Cuban Economic and Social Model of Socialist Development, and the Guidelines for Party Policy and the Revolution for the 2016-2021 period. Likewise, they will receive information on the Bases of the Economic and Social Development Plan until 2030: Vision of the Nation, Axes and Strategic Sectors.
Gathered in four working groups, on Wednesday the parliamentarians exchanged on the changes made to these governing texts in all the provinces of the country and the Special Municipality Isle of Youth, and proposed new changes that will be put to the vote today.
These documents, approved on May 19 by the Central Committee of the Communist Party of Cuba in its III Plenary, were discussed by more than 1.6 million Cubans, among them militants of the Party and of the Young Communist League, besides representatives of Mass organizations and other sectors of
society.
Of the consultation process, the largest of such events in the history of the country, emanated 208,161 proposals. The conceptualization of the socioeconomic model was the one that received the most suggestions, followed by the National Plan until 2030.
The first extraordinary session of the VIII Legislature of the ANPP was held in March 2014 to approve the new Foreign Investment Law.