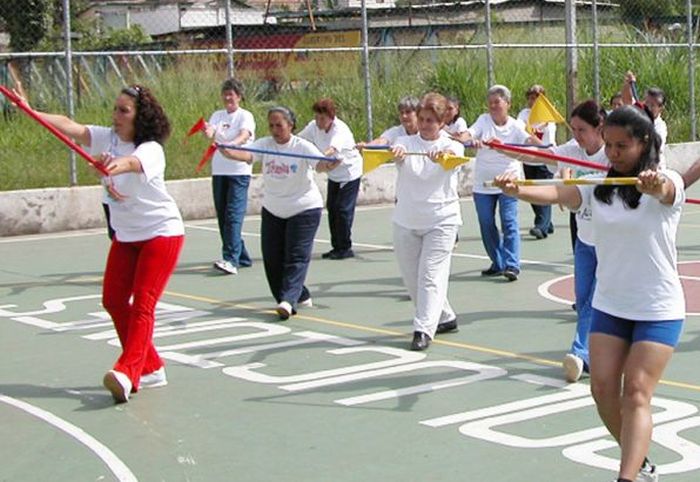 The 7th International Convention on Physical Activity and Sports (AFIDE) will be held from November 20th to the 24th
The 7th International Convention on Physical Activity and Sports (AFIDE) scheduled from November 20th to the 24th at
Havana's Convention Center will have the participation of 423 foreign representatives from 35 countries and 300 Cubans.
The Director of Science and Technique of the National Institute of Sports, Physical Education and Recreation (INDER), Melix Ilisastigui expressed that
547 works will be presented with 70 conferences from several foreign and national figures.
Ilisastigui revealed that this new version of AFIDE will include, for the first time in history, the Marabana International Colloquium scheduled for
Friday, two days prior to the tradition Havana marathon and half a marathon.
Another novelty will be the exchange and presence in the working areas of active or retired Cuban athletes and trainers who will also participate in
the presentations.
The 7th AFIDE International Convention will center on Sports and Human Development and on Tuesday the working sessions will begin with a master
conference from INDER President Antonio Becali entitled El Deporte Cubano, Filosofia y de un Comandante (Cuban Sports, Philosophy of a Commander).
Several events will be integrated in the Convention among them the 7th Symposium of Therapeutic and Prophylactic Physical Culture, the 3rd
International Symposium on Applied Sciences to Baseball and the International Workshop on Leisure, Free Time and Recreational Activities.
Among the foreign figures will be Italian Ricardo Fracari, head of the World Confederation of Baseball-Softball and Chilean Neven Ilic, President of the Pan American Sports Organization (ODEPA).