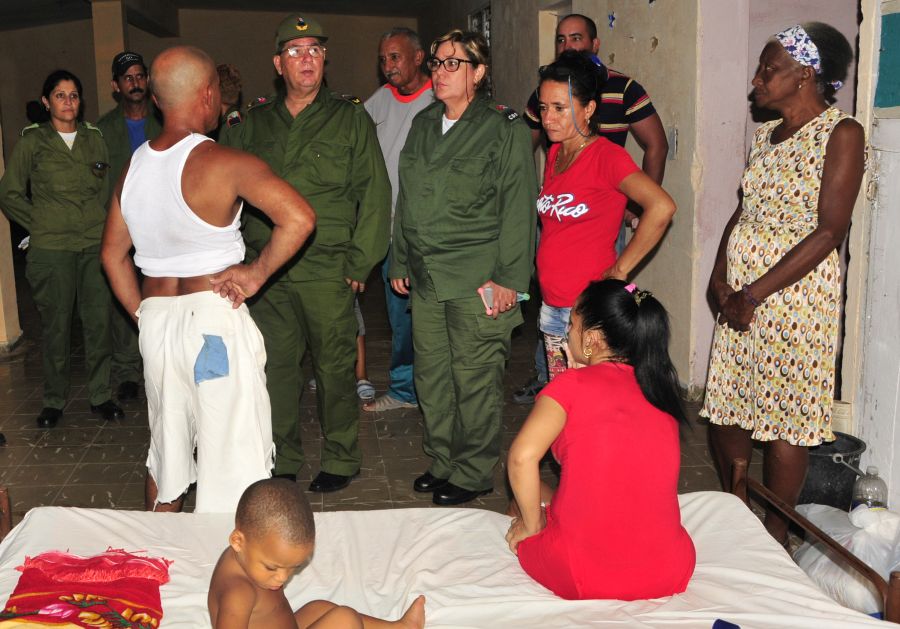 About four thousand people began to be evacuated since Thursday, September 7, in the municipality of Yaguajay, to the north of the central Cuban province of Sancti Spiritus. According to civil defense plans, these people should move to state institutions where shelter is provided in case of powerful hurricanes.
The proximity of the category-five Hurricane Irma to the Cuban northern coasts, made the Defense Council of Sancti Spiritus, in coordination with that of Yagauajay, adopt this decision to preserve the life of the vulnerable inhabitants in the face of the natural phenomenon.
In a meeting with the authorities of the northern municipality José Ramón Monteagudo Ruiz, president of the Defense Council in Sancti Spiritus, emphasized on the importance of the measure adopted so as to not take any risks.
More than 40% of the houses in this territory are classified as in a regular or poor state, so Monteagudo Ruiz insisted on the need for the residents to understand the measure adopted with them.
Also in the south of the province, all the conditions are created to evacuate, if necessary, the people who live in communities such as Tunas de Zaza and Casilda, due to the threat of coastal flooding.
Taken from ACN and translated by Escambray.