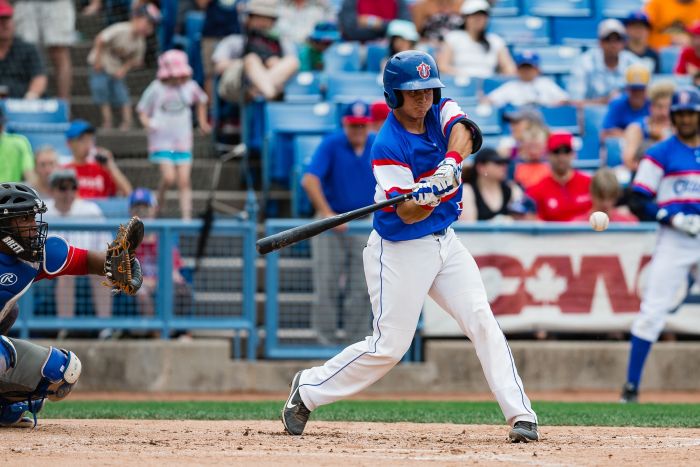 The Ottawa Champions easily beat 14-6 Cuba in the Canadian American (Can-Am) Independent Baseball League

The winning side batted 14 hits against five Cuban pitchers, including a home run by Tyler Nordgren, while Cubans also had a good offensive performance (17 hits), but made six costly errors, as well as being unproductive with runners on bases.
Vladimir Banos, Cuba´s starter and second-time loser in the competition, could only pitch an inning and a third, in which he allowed five hits and three runs, while the relievers, with the exception of Yariel Rodriguez, did it worst.
Norel Gonzalez was Cuban best batter when hitting 4 for 5 with an RBI, and was seconded by Yoelkis Cespedes (3 for 5 and 2 RBIs), and Yosvani Alarcon, Yordanis Samon and Juan Carlos Torriente (all 2 for 5).
This was Cuba's third loss against Ottawa and its eighth consecutive in the current edition of the Can-Am League, in which it has only achieved three wins over the Trois-Riviers Aigles.