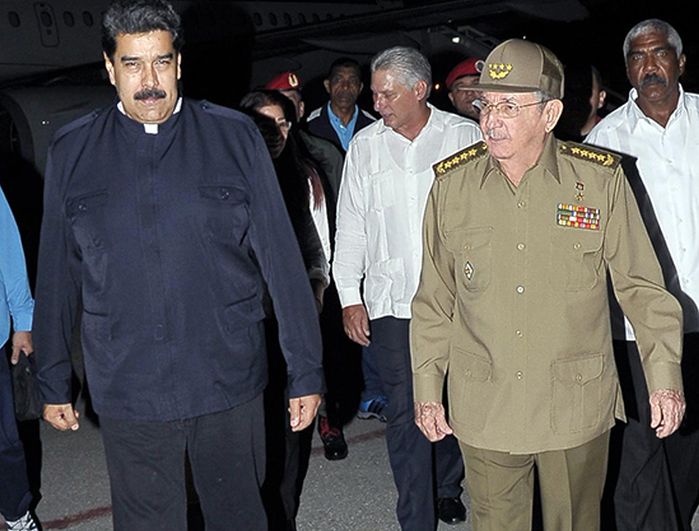 The Venezuelan president was received at Havana's José Martí International Airport by his Cuban counterpart, Raul Castro
Venezuelan Head of State, Nicolás Maduro, arrived in Cuba in order to hand over a donation this September 22nd, which will contribute to compensate the damage inflicted by Hurricane Irma.
According to Granma newspaper, the president of the South American nation was received close to the previous midnight at José Martí International Airport by Cuban President Raul Castro.
The president of the Councils of State and Ministers of Cuba was accompanied by First Vice President Miguel Diaz Canel, while Maduro arrived with his wife, Cilia Flores.
At the beginning of Sptember, Cuba was struck by Hurricane Irma, which caused extensive damage in agriculture, electricity networks, housing, road infrastructure and communications, among others.
After the passage of the hurricane, one of the most powerful that has hit the country ever, many governments expressed their solidarity and some sent humanitarian aid, including Bolivia and the Dominican Republic.
Taken from PL and translated by Escambray