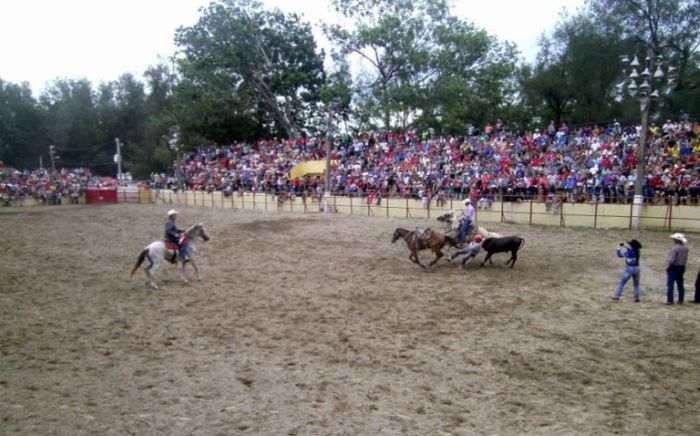 Many of the animals on exhibit will be also participating in the different competitive shows of the contest
As part of the carnival celebrations —best known as Santiago Espirituano in this central province of the island—, Sancti Spiritus will host until July 26 the 19th National Fair of Cuban Zebu cattle in the Delio Luna Echemendía Fair Center.
According to Isbel Manuel Pentón, vice-president of the Cuban Association of Animal Production (ACPA, in Spanish) in the territory, the fair is dedicated this year to the promotion of racial stockbreeding and crossbreeding in order to face the consequences of climate change and taking into account the benefits of bovine cattle, its rusticity and strength, both for the production of milk and meat.
More than 300 animals will be on exhibit, mostly beef and dairy cattle, buffaloes, sheep, goats and race horses, many of which will participate in the different competitive shows of the contest.
The also public relations specialist of the institution also referred to the rodeo competitions, with the participation of cowboys from the provinces of Las Tunas, Villa Clara and Sancti Spiritus, and for the first time, the presentation of a team of skirmishers from Mexico.