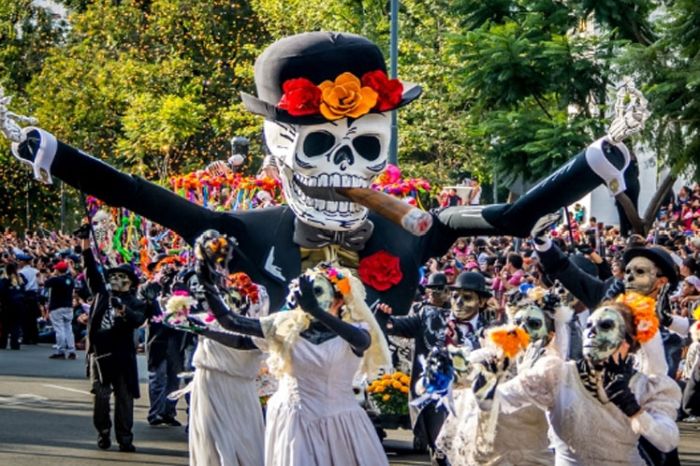 Mexicans are celebrating today and tomorrow the Day of the Dead, one of the oldest and most representative traditions in this country
The festivity has a pre-Hispanic origin, when the current borders did not exist, so neighboring peoples joined the celebrations consisting of popular parties with altars, favorite food for the dead and the living, flowers, candles and tequila.
In a nation of federal union and multicultural communion and peoples, the celebration differs, although 55 percent of Mexicans believe, according to a survey, that there is life after death, above all in a country that has been compared to others in a war situation (that is, Iraq, Afghanistan and Syria) due to the victims caused by the drug cartels, whose bosses build luxury mausoleums with air conditioning for themselves.
But despite drug traffickers, the Day of the Dead is a celebration in which eight of ten Mexicans participate, either by building an altar, visiting a pantheon, bringing flowers or taking a tequila shot on behalf of an ancestor or a friend in the other world.
In the end, it is a very particular way of reunion between two dimensions that have different modalities in this country.
It has to do with the singular meaning of death for Mexicans.
According to the survey 'De las Heras', 69 percent of those polled were not concerned at all, although 24 percent were scared but not terrified by death.
Among them, 31 percent believe in ghosts, but surely, almost all of them on days like today remember their deceased relatives and friends, build altars to them and offer them their favorite food and drinks, amid flowers, especially yellow ones.
It is a cult to the Holy Death, which is celebrated here flat out, although it is a celebration to live life.