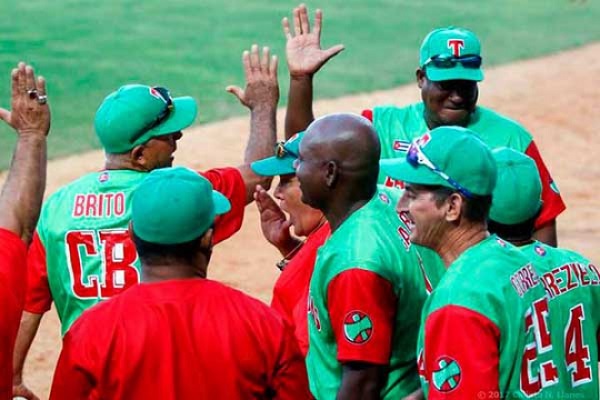 Wednesday afternoon, the leader Las Tunas knocked out 10-0 Artemisa, thus becoming the first team qualified to postseason.
The winning side batted 18 hits and six members of its line-up had a multi-hit game, with highlight to LF Jorge Yhonson, who hit 4 for 4, with 3 runs scored and one run batted in.
Lefty Yudiel Rodriguez pitched 6.1 scoreless innings surrendering only four hits, with five strikeouts and one walk to achieve his 11th win of the season, thus tying with Matanzas´ Yoanni Yera in that stat, only surpassed
by his teammate Yoalkis Cruz (14).
The loss went to ace Vladimir Garcia, his sixth of the campaign, who allowed five runs and nine hits in just three innings.
With an attack of 10 hits, Matanzas defeated 7-1 Pinar del Río, thus taking a firm step towards the playoffs of the 57th Cuban National Baseball Series (SNB by its Spanish acronym).
There were offensive highlight to 1B Yasiel Santoya, who batted 3 for 5, with a home run and three RBIs, to support another masterful performance by right-hander Roy Hernandez, who earned the win when allowing 1 unearned run and only 2 hits in seven innings, thus becoming the new ERA leader of the
tournament with amazing 1.93.
One of Pinar del Rio's hits went to the account of DH Michel Enriquez, his 1.998 in SNB.
The Granma-Industriales game could not be played because of the rain, and it is expected them to have a double-header today.