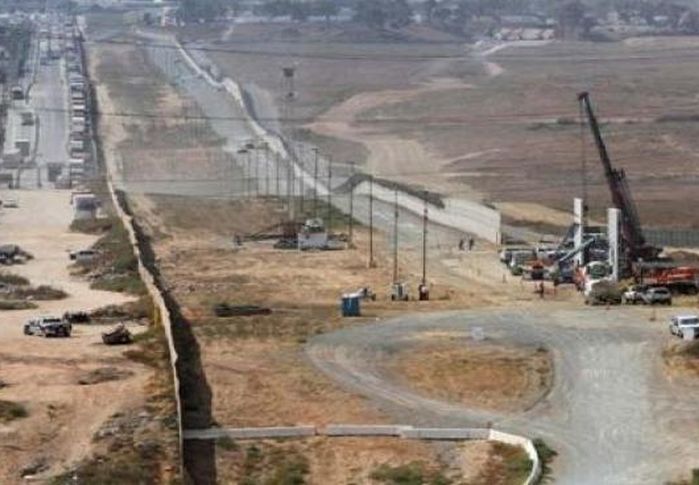 Ten billion dollars would be authorized for the construction of the border wall, and another 5 billion to improve ports of entry
A House of Representatives panel has approved legislation to provide a total of 15 billion dollars for construction of President Donald Trump's wall along the U.S.-Mexico border.
The Border Security for America Act, proposed by the Chairman of the House Homeland Security Committee Michael McCaul, was approved by the committee in an 18-12 vote along party lines Wednesday.
Although the bill is expected to be approved in the House of Representatives, where Republicans have a majority, it faces hurdles in the Senate, where it would require 60 votes to pass.
The bill would authorize 10 billion dollars for construction of the border wall, and another 5 billion to improve ports of entry. It would also add 5,000 Border Patrol agents and 5,000 Customs and Border Patrol officers.
"We have been talking about border security for many years. Now that we finally have a partner in the White House who has prioritized this issue, it's time for Congress to do its part and get the job done," McCaul said in a statement.
Democrats, however, strongly oppose the border wall and many see this bill as a political move by Republicans to appease President Donald Trump, who made constructing the wall a major campaign promise.
"To waste this money on basically a campaign promise is pretty disgusting," said Rep. Nannette Barragan, (D-California), a committee member, according to The Hill.
"It's disgusting to watch republicans push Trump's wall of hate in Homeland Committee today. What a waste of $15 billion of American taxpayers", said Barragan.