Jovenel Moise was sworn in as the president of Haiti Tuesday morning, following an extended, complicated and violent two-year election cycle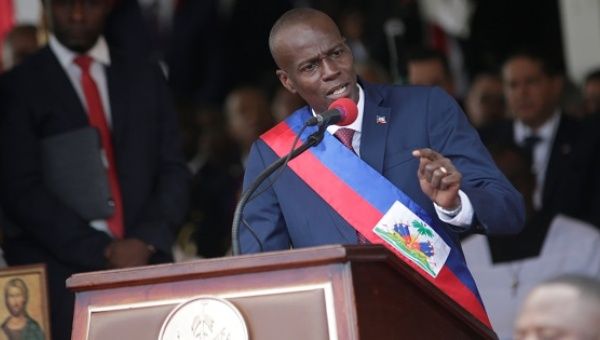 Moise is a 47-year-old wealthy businessman in the banana industry from the former President Michel Martelly's Parti Haitien Tet Kale. According to analysts, he was the pick of the U.S. government, which had a leading role in the presidential election.
President Donald Trump previously announced a presidential delegation led by Thomas Shannon, under secretary for political affairs, was going to attend Moise's inauguration. France and Venezuela were among the countries that sent delegations to attend the inauguration.
The complicated electoral process deepened political crisis, which left many Haitians desperate to elect a leader who could unite the country and create jobs and political and economic security. The devastation left by Hurricane Matthew last year killed 1,000 people, wiped out crops and revived outbreaks of cholera, leaving up to 1.4 million people in need of humanitarian relief.
While around 6 million Haitians were eligible to participate in the election, conditions in the country resulted in even lower levels of participation with less than 30 percent of the electorate voting.
Moise faces lingering accusations of money laundering. Late last month, he spent four hours answering an investigative judge's questions in a closed Port-au-Prince courtroom, in a process similar to that of a U.S. grand jury. He has denied the allegation, claiming it is politically motivated.
On the eve of his inauguration, the government's prosecuting attorney released a statement announcing there will be a further investigation. However, that could take months more to complete.
Taken from www.telesurtv.net/english