Thousands of residents of this central Cuban province participated in the traditional March of the Torches honoring our National Hero, José Martí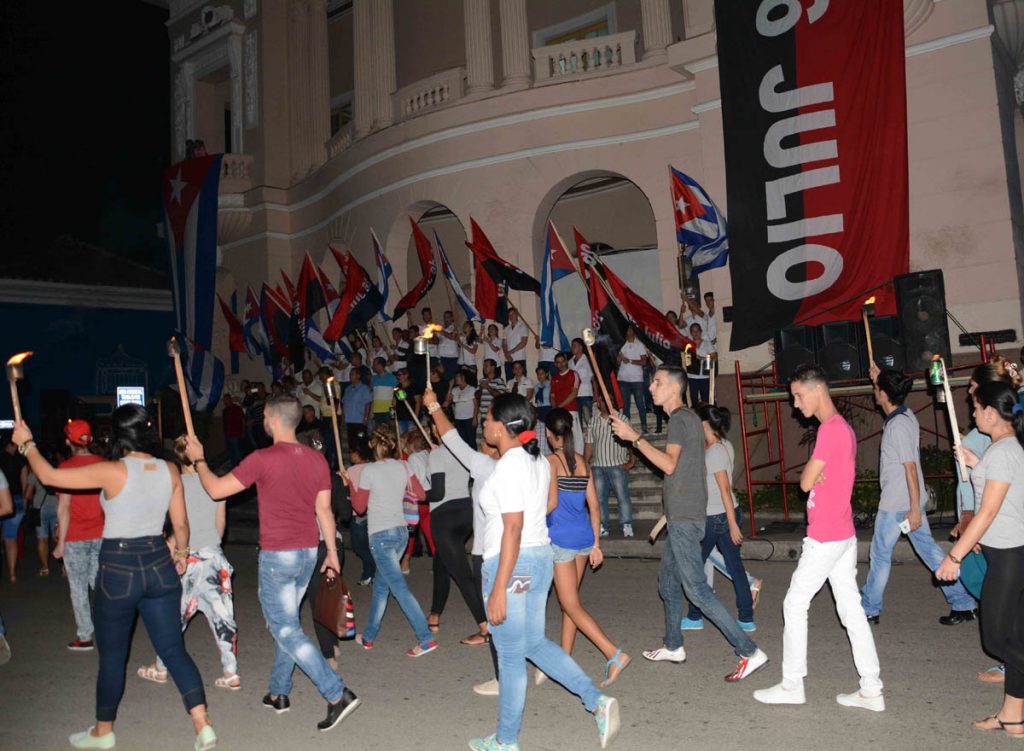 La Patria en el corazón was the motto raised by Sancti Spíritus students and workers who recalled the legacy of the Commander in Chief fo the Revolution, Fidel Castro, and the 95th and 55th anniversaries of the Federation of University Students (FEU, for is Spanish acronym) and the Federation of High School Students (FEEM), respectively.
The river of people grew from Commandante Fajardo (Sobral) street throughout the Central Highway to the campus of the University, named after the most universal of Cubans, and then twisted through Avenida de los Mártires (Martyrs Avenue) toward the Serafin Sanchez Valdivia square.
This Saturday, January 28th, the characters of Marti's stories and poems sort of were brought to life by the children in their own parade in tribute of the greatest of all Cubans.