A replica of an equestrian statue of José Martí arrived Wednesday at the port of Havana to be placed soon in Habana Vieja's 13 de Marzo Park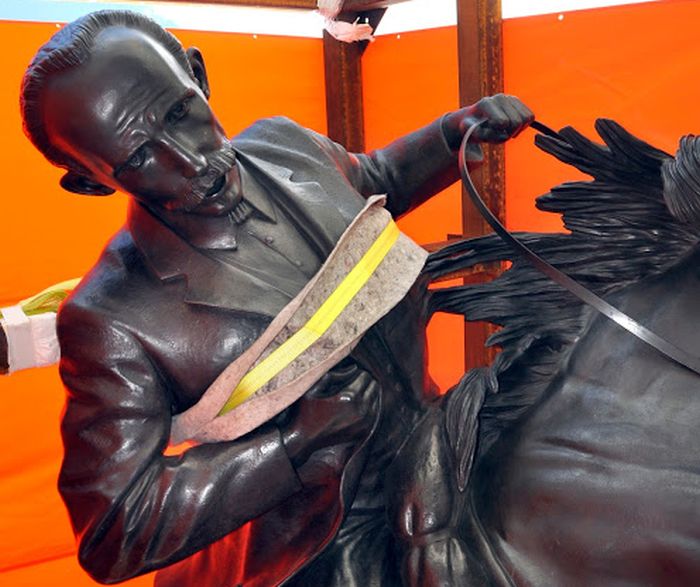 The statue, which was sculpted by American artist Anna Hyatt Huntington, was located since 1950 in the Avenue of the Americas, in Central Park, New York.
This the only known sculpture that reproduces the figure of Cuba's National Hero at the moment of his death in combat in Dos Rios, on May 19, 1895.
A team of experts from the Cuban Company Restaura, advised by the Bronx Museum of New York, is working on the components of the monument that will be placed on a 5.03 meter-high pedestal covered with black granite.
With information and photos from the blog CubanoSoy.