Jatibonico Train Derailment Leaves No Injured People (+photos)
The accident took place around 2:00 AM this Monday in the region known as Lajitas, in the central Cuban province of Sancti Spiritus
No injured people or serious damage was reported after the derailment of the No. 10 passenger train that travels between the Cuban cities of Santiago de Cuba and Santa Clara. The accident took place around 2:00 AM this Monday in the region known as Lajitas, in the municipality of Jatibonico, central Cuban province of Sancti Spiritus.
Although the derailment resulted in the interruption of the major railway line of the island, the passengers were provided immediate assistance, and could continue their trip to Santa Clara this morning.
Norberto Zirio Quiñones, head of the Jatibonico District of Roads and Bridges, told Escambray that it's been preliminarily determined that a wrong manipulation of the railroad track might be the cause of the accident. Nevertheless, experts and competent bodies are doing the proper investigations.
The main party and governmental authorities of Sancti Spiritus went to the site of the accident, while the railroad customer service department was rapidly activated, including the delivery of food to the passengers.
Photos: Vicente Brito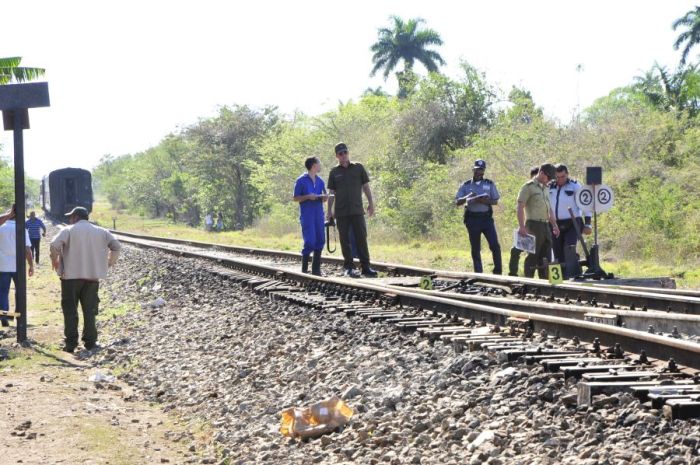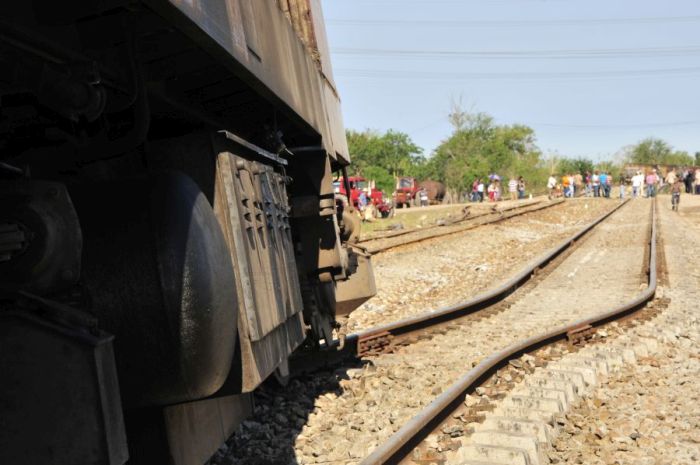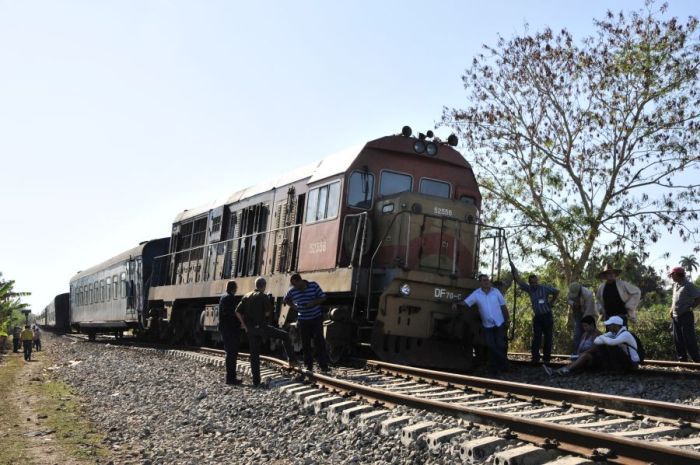 ---
---
Make a comment
Escambray reserves the right to moderate comments which are disrespectful, offensive, vulgar, or that attempt against the dignity of either a person or a social group.
The mandatory fields are marked.