A glass-bottomed sky pool was recently opened at the top of Market Square Tower in Houston, Texas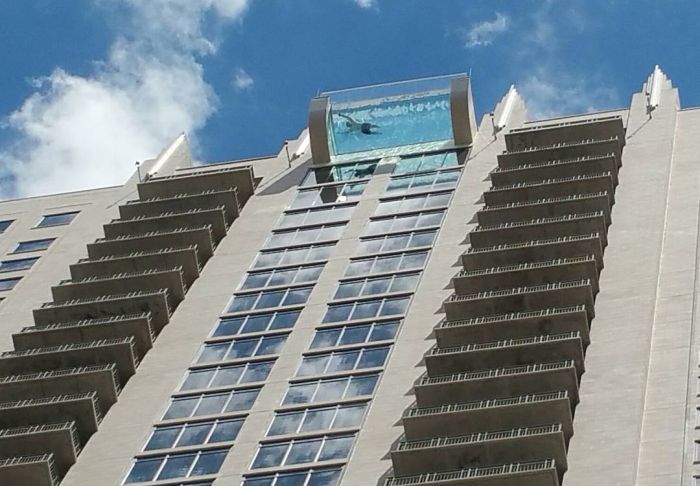 A section of the amazing swimming pool extends out over the city, so people can look down and "enjoy" the thrilling sensation of being suspended in the air. Swimmers are protected as they float 500 feet above the ground by 8-inch thick plexiglass.
This private pool is certainly not for those with even a small fear of heights.
(Source: Internet)