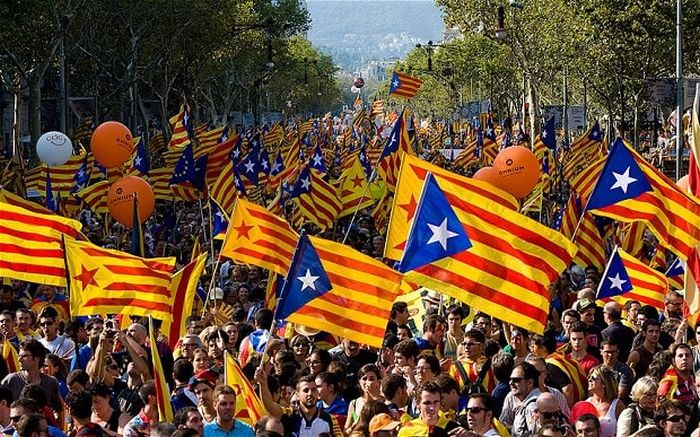 European Parliament President Antonio Tajani assured that no European country will accept the independence of Catalonia
During a radio interview, Tajani ensured on Thursday that 'it would be good for the Catalan government not to proclaim independence, because no one will support it in that direction.'
The official stressed that 'it is a Spanish problem' and not a European one, the crisis in the autonomous community opened up by the separatist process of his Government.
Likewise, the Italian politician advocated dialogue and a solution within the 'legal framework and the Spanish constitution'.
The statements of the high European official took place shortly before the response of the Head of the Catalan government, Carles Puigdemont, to the president of the Spanish government, Mariano Rajoy.
In his letter, Puigdemont opened the door to a possible secession of Catalonia if Rajoy maintains his blockade to a negotiation to settle the prolonged institutional crisis.
'If the State Government persists in preventing dialogue and continuing the repression, the Parliament of Catalonia may proceed, if it deems appropriate, to vote the formal declaration of independence that did not vote on October 10,' warned the conservative nationalist leader.
The executive of the Iberian nation closed on Thursday all the channels of dialogue to solve the serious territorial conflict in that community, which aims to become an independent State, and moved towards an eventual intervention of that region of the northeast of the country.
'The Government of Spain will continue with the procedures provided for in Article 155 of the Constitution to restore legality in the self-government of Catalonia,' expressed in a statement the Moncloa Palace, headquarters of the central executive.