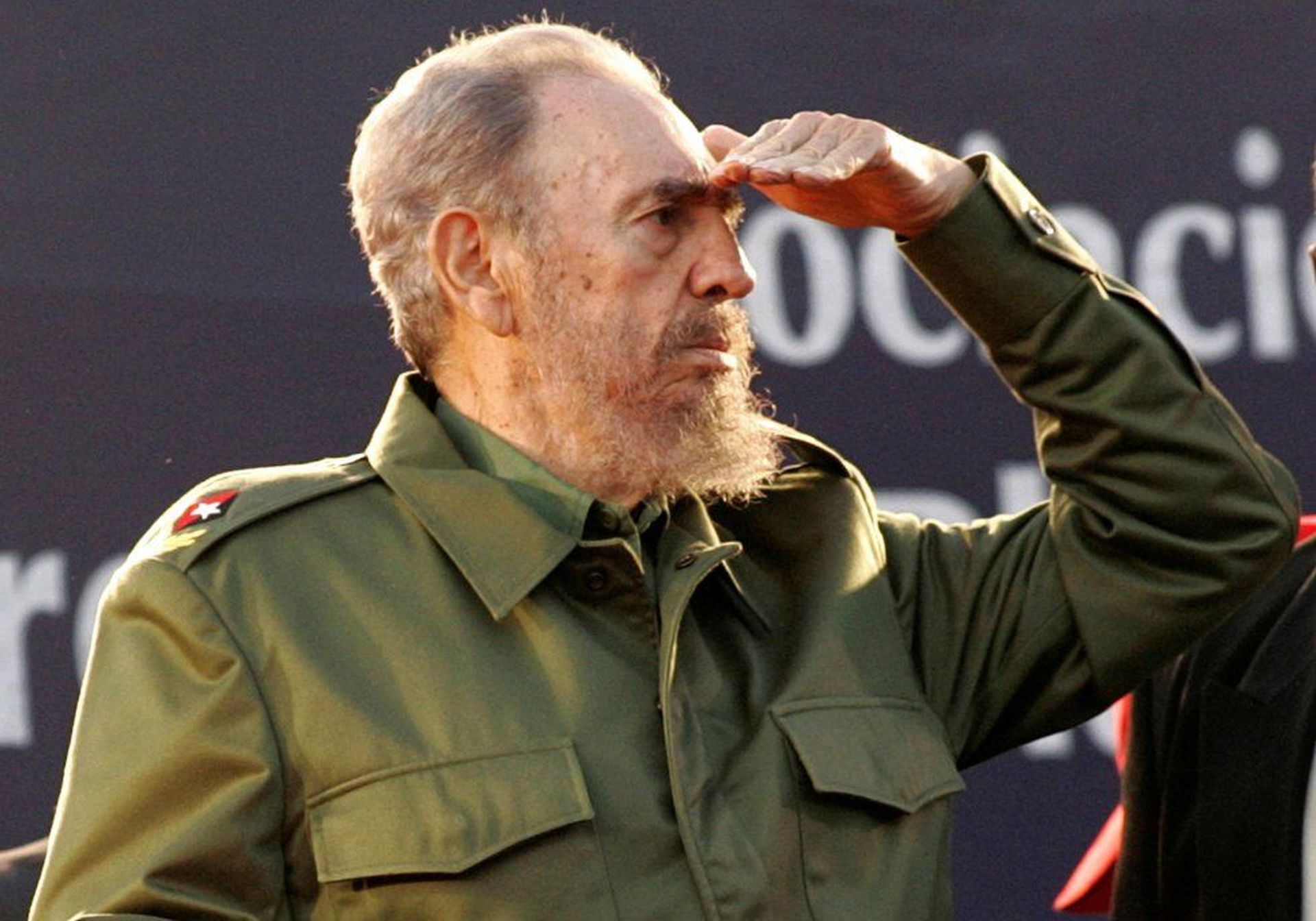 It's simply impossible, because the honorable people of Sancti Spiritus, Cuba, and from around the world believe he's eternal. He did too much for this world that I cannot echo the news.
When a leader is more than a catalog of speeches, when a leader is the voice of a the people, when a man is both a father and a brother, death cannot take him away. It's impossible.
Another November 25th has gone by. History turns capricious to me. Sixty years ago, he was circumventing the Mexican border guard leading 81 men onboard a small yatch in an expedition.
I'm sorry, he has not left. He never left Sancti Spíritus since he arrived that early morning of January 6, 1959, like an unbeatable gladiator, leading the "caravan" on his way to Havana. I've always felt jealous of those who could welcomed him, and listed to what he said on the balconies of the former Sociedad El Progreso. And my healthy envy was reborn as I reviewed his words, his voice, and I imagined him in his olive green suit, his long and rebellious beard, and the veins of his neck about to burst for the excitement of being in this region, announcing new and hard times to come.
The predictions he made that morning were not mistaken, as my father, the man who taught me to hear, to understand, and to love Fidel Castro used to tell me. Perhaps that feeling has emerged in some reports or chronicles, where I've tried to compose his steps through this province, the development of which he dreamed of in front of maps, sketches, walking from north to south and east to west.
This is why, although right now hundreds of newspapers and TV channels from around the world insist in saying the opposite, I don't think that Fidel is gone.