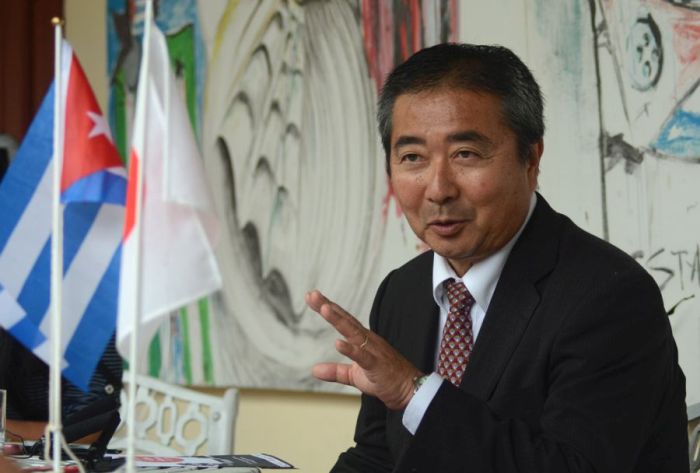 His Excellency Mr. Masaru Watanabe was active participant of the Third Japanese Culture celebration in Sancti Spiritus
This was the phrase used by His Excellency Mr. Masaru Watanabe, Japanene ambassador to Cuba, to introduce himself upon arrival at the Casa de la Guayabera of Sancti Spiritus, venue of the Third Japanese Culture Days celebration in this central Cuban territory.
In an interview with Escambray, the distinguished visitor said that, despite the thousands of kilometers that separate this city from his country, he is aware of the several elements of the Japanese culture that have been strongly settled here.
Sancti Spiritus Dressed up in Japanese Costumes
He also knows that Sancti Spiritus is the home town of Frederich Cepeda, one of the men who shook the stadium of his favorite baseball team, and one of the most well-known Cubans in Japan.
In his opinion, the consolidation of the event that brought him to Sancti Spíritus has been quite important in the constant endeavor of bringing countries closer.
"I was surprised with the program of this celebration, because when people talk about Japanese culture, especially abroad, they mostly focus on the tea ceremony and the flower arrangements, but here there's everything: martial arts, manga illustrations….", he added.
Next year will be significant for both Japan and Cuba. How do you plan to celebrate it?
"Next year it will be the 120th anniversary of the Japanese emigration to Cuba, so we will be having a great celebration, and that way we will be tightening mutual bonds much more".
In your opinion, why the interest of the Cuban people for the Japanese culture?
"We have common grounds. Our countries are both islands. Both our nations face the damages of weather events. Cuban and Japanese people are said to eat a lot of rice, but according to statistics, Cubans are already eating much more".
What do you think of the Cuba-Japan relations?
"After the visit paid by Miguel Díaz-Canel to our country, we reached agreements on a variety of issues, such as economic cooperation. We have already signed for a project with the donation of medical equipment. We have also taken steps to send machinery for the agriculture sector".
His Excellency Mr. Masaru Watanabe will be actively participating in most of the activities scheduled for the Third Japanese Culture Days in Sancti Spiritus, which will be concluded on May 28th.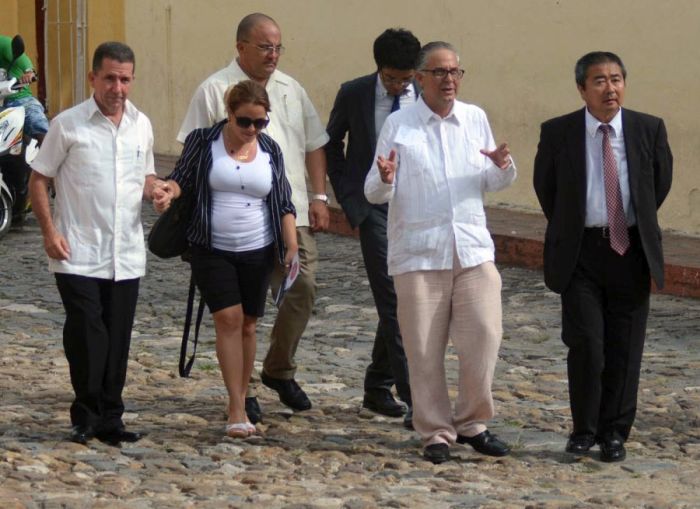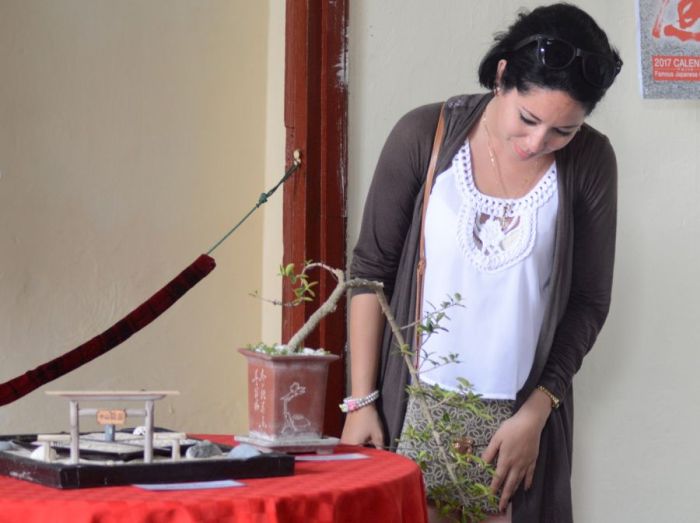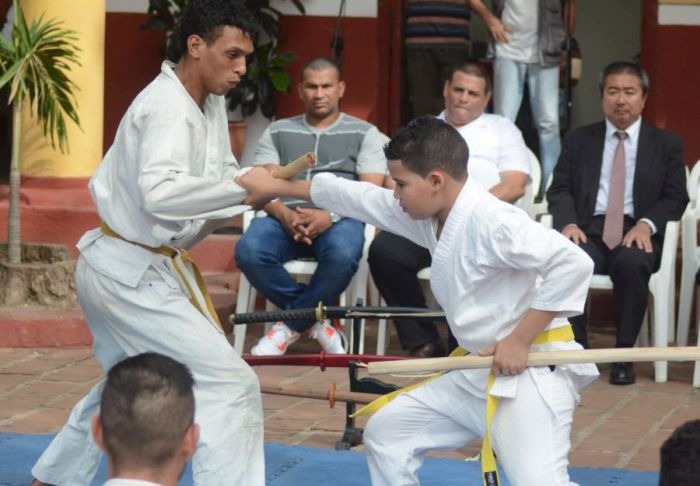 Photos: Oscar Alfonso Sosa / Escambray