The members of Granma Alazanes team promised to fight each game in the coming Caribbean Baseball Series, to be held in Culiacán, Mexico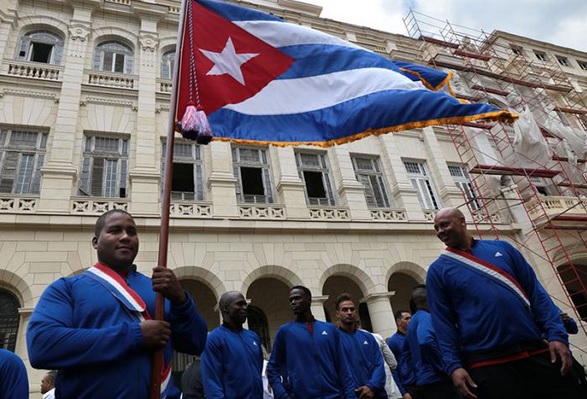 Fourth batter, Alfredo Despaigne, received at the Granma Memorial Cuban flag the team will take to the competition, which will bring together in Culiacan, Mexico, the champions of the Leagues held in Dominican Republic, Puerto Rico, Venezuela and the hosts.
Catcher Frank Camilo Morejon read the baseball players' commitment, in which they promised to fight for the victory, respecting the rules of fair play.
The team's pitching coach, Ciro Silvino, also told Prensa Latina that he relies on the work for which each of his pupils have been appointed.
The president of the National Institute of Sports, Physical Education and Recreation, Antonio Becali, exhorted them to put up battle and work collectively, elements that led to the victory in the recently completed National Baseball Series.
The Caribbean Baseball Series will begin on February 1st, and on that same date the Granma team will face the Licey Tigers, champions of the Dominican Republic.