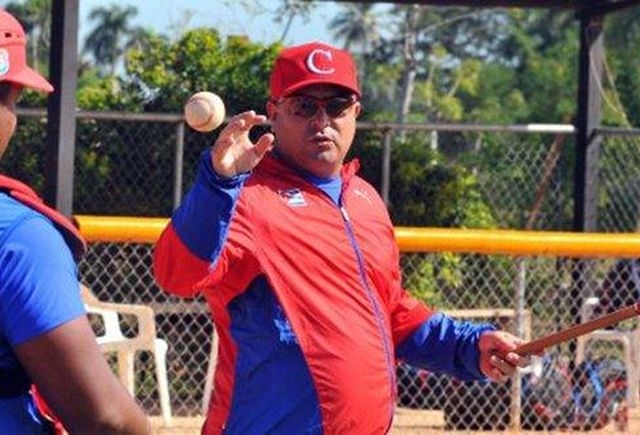 This is the second time that Cuban baseball athletes are participating in the Can-Am League
The National Baseball Department announced the roster of the Cuban team that will participate in the next days in the Can-Am League, with actions in cities of Canada and the United States.
The 27 players chosen will be managed by Roger Machado, supported by a staff that includes Victor Mesa, batting coach, Mario Vega and Ramon Rodriguez (base coaches), Noelvis Gonzalez (physical trainer), and Orelvis Ávila and Rogelio Garcia (pitching coaches).
Catchers are Yosvani Alarcon, Ariel Martinez and Olber Peña, while Yordanis Samon, Guillermo Aviles, Juan Carlos Torriente, Raul Gonzalez, Jefferson Delgado, Yeniet Perez and Yulian Milian are the infielders.
Victor V. Mesa, Yoelkis Cespedes, Denis Laza and Norel Gonzalez will be in the outfield, according to JIT sports publication.
Bladimir Baños, Yoanni Yera, Alain Sanchez, Ulfrido Garcia, Dachel Duquesne, Luis M. Castro, Yosbel José Zulueta, Yariel Rodriguez, José Ramón Rodriguez, Frank Luis Medina, Leomil Gonzalez, Yasmani Hernandez and Dayron Duran are the pitchers chosen.
The group gathers players from 10 provinces and has an age average of 26.6 years, with only nine athletes over 30.
Yosvani Aragon, national baseball director, and Higinio Velez, president of the Cuban Baseball Federation, will head the delegation that will also attend the traditional friendly match against US college students in early July in the United States.
This is the second time a Cuban team is involved in the Can-Am League; it also did it last year, a circuit in which nine other Cuban athletes are playing at the moment as part of other squads.