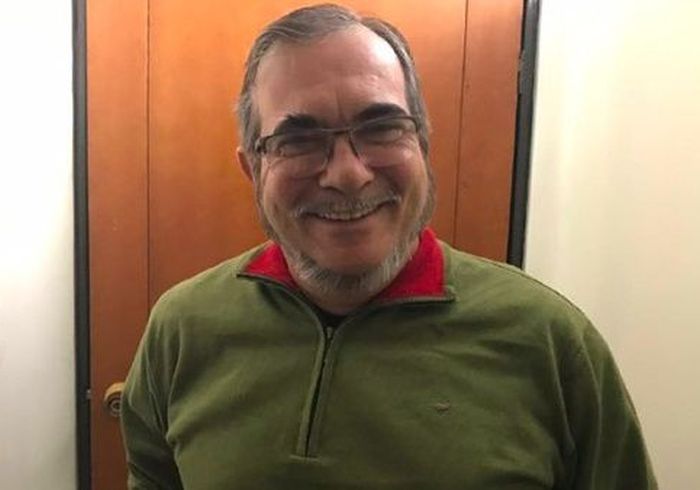 Rodrigo Londoño, best known as Timochenko, travelled to Cuba to begin rehabilitation after suffering a transient ischemic stroke
The leader of the Revolutionary Armed Forces of Colombia (FARC) Rodrigo Londoño, also known as Timochenko, is recovering well after 56 hours of hospitalization for a transient ischemic stroke.
Following discharge from his hospitalization in the municipality of Villavicencio, the FARC leader has traveled to Cuba to begin rehabilitation.
"Mr. Londoño completed 56 hours of hospitalization in our facility, demonstrating improvement in strength in his left arm as well as a 90 percent recovery of speech ability," a statement from the hospital said.
The Office of the High Commissioner of Peace also reported through Twitter that they had authorized the transfer of the revolutionary leader to Cuba to continue recovering.
Londoño has also taken to social media and shared photos of himself in recovery, thanking the widespread support he has received in recent days.
Tweeting a photo of himself walking, he said "being able to get out of bed and walk a while is helping me feel better."
Wasting no time, Londoño told his supporters on Twitter that he will "continue fighting for peace and for the peace agreement to be fulfilled."
He continued to thank supporters for their "good vibes."
Following months of peace negotiations between FARC and the Colombian government, and just after the completion of FARC's formal disarmament, Londoño was hospitalized last Sunday for what was later diagnosed as a transient ischemic stroke.
Eight months ago, the revolutionary leader underwent heart surgery on Cuba, and has since had no health problems.
Taken from http://www.telesurtv.net/english