The Harbin International Snow and Ice Festival, is an anual event that is held in the capital of Heilongjiang Province, in northern China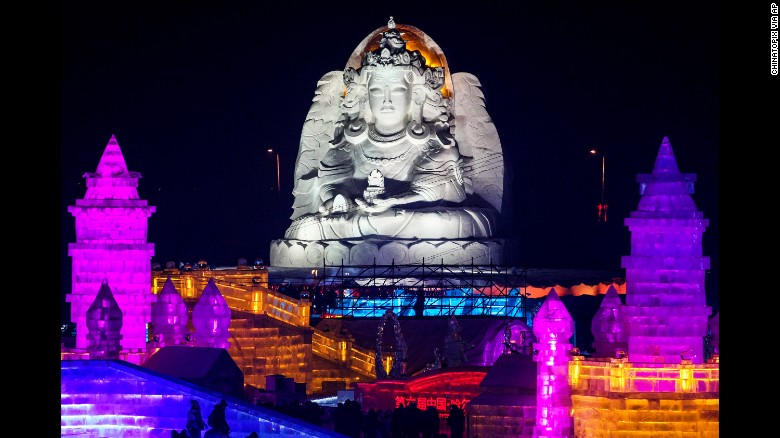 As published by edition.cnn.com, the festival is made up of several themed zones, being the Harbin Ice and Snow World, which covers more than 750,000 square meters, the manin attraction.
The competitive event is attended by sculptors from all over the world. This year, the event was officially launched last January 4th and, depending on weather conditions, will last until late February.
More than 50 farmers worked for 20 days to supply Harbin International Snow and Ice Festival's sculptors with blocks of ice from the river.
This festival has become one of the biggest snow festival destinations in the world, joining the ranks of the Sapporo Snow Festival in Japan, Canada's Quebec Winter Carnival and Norway's Holmenkollen Ski Festival.
(Photos taken from http://edition.cnn.com)