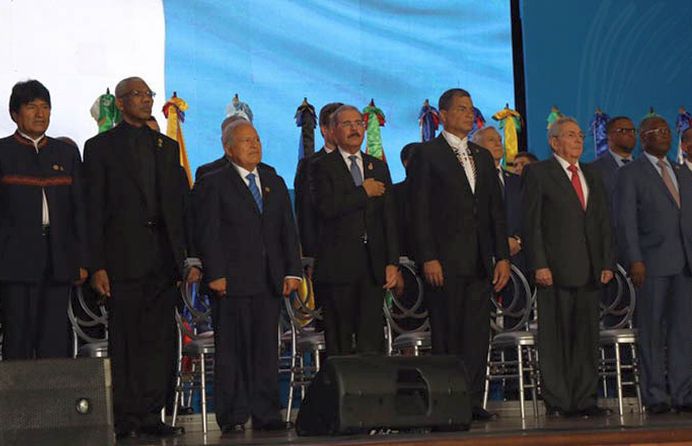 Heads of states from the 33-member Community of Latin American and Caribbean States, CELAC, participated Tuesday in the opening ceremony of the group's fifth summit in Punta Cana, Dominican Republic, kicking off their meeting with a moment of silence to honor late Cuban leader Fidel Castro.
The summit continues Wednesday and the leaders will discuss greater regional cooperation and stronger ties as they brace for an uncertain relationship with the United States under the leadership of Donald Trump
Raúl Castro Arrives in the Dominican Republic

The Dominican Republic's President Danilo Medina said the Brexit vote to leave the European Union in the U.K. and the U.S. withdrawal from the Trans-Pacific Economic Partnership Agreement were signs of a new era.
Among the issues reportedly under discussion will be an end to the U.S. blockade of Cuba as well as greater food security in the region.
The meeting before the start of the summit of foreign ministers Tuesday reaffirmed CELAC's rejection of the renewal of the interventionist decree, signed by former U.S. President Barack Obama, declaring Venezuela as an "unusual and extraordinary threat" to his nation, Foreign Minister Delcy Rodriguez told reporters.
The CELAC nations have nearly 600 million people and a gross domestic product of about US $6 trillion dollars.
It was created in Venezuela under late President Hugo Chavez with many of the left-wing leaders within the group seeing CELAC as a platform to fight Western and U.S. imperialism in Latin America and the Caribbean.
Medina stressed in his opening speech that the integration of CELAC countries was able to strengthen public finances and social policies to reduce poverty, while also re-enforcing foreign trade within the region.