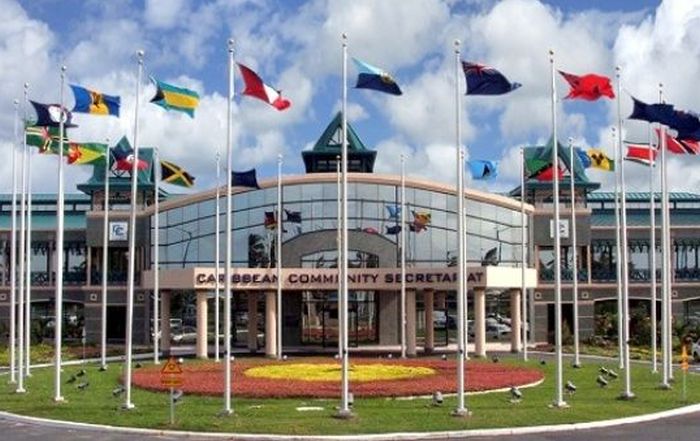 Heads of state and government from the 15 members of the Caribbean Community, Caricom, are gathering in Grenada for a three-day summit
The 38th Regular Meeting of Caricom is taking place from July 4 to 6 at the Radisson Grenada Beach Resort.
The region's security, post-Brexit trade with the United Kingdom, the Caricom Single Market and Economy are among a wide range of issues to be discussed at the summit, Secretary General Irwin LaRocque said on Monday.
LaRocque also said that the current political situation in Venezuela was not on the agenda, but it could be added when the agenda is adopted on Wednesday morning.
"The agenda for the Heads of Government meeting will be adopted on Wednesday morning and I guess we will see what emerges out of that agenda. Currently the issue of the situation in Venezuela is not inscribed on the agenda," LaRocque said, according to the regional news agency CMC.
Opposition supporters have been taking to the streets in Venezuela since April, demanding the removal of President Nicolas Maduro. The protests have resulted in over 90 deaths.
However, Caricom appeared to be divided on the issue. At the recent Organisation of American States General Assembly meeting in Mexico, Jamaica and five other Caricom countries voted in favour of a U.S.-backed resolution on the Venezuelan crisis.
Jamaica's Prime Minister Andrew Holness told the Jamaica Observer on Monday that Venezuela would be among the main issues discussed at the summit.
In a letter to Caricom leaders in May, Holness had proposed that the issue be discussed at the level of the heads of government, while St Vincent and the Grenadines, Antigua and Barbuda and Dominica urged the Caribbean not to interfere in the internal affairs of the South American country.
LaRocque said Caricom leaders will rely on "some basic principles" when it comes to the issue.
"All our member states subscribe to the statement issued by the COFCOPR (Caricom Foreign Ministers) of non-interference, non-intervention in the internal affairs of the sovereign state of Venezuela," he said.
"We have basic principles that we are united on that continue to inform our approach to dealing with Venezuela and whether or not the matter is discussed we have to wait and see what is the outcome of the meeting," LaRocque added.
Taken from http://www.telesurtv.net