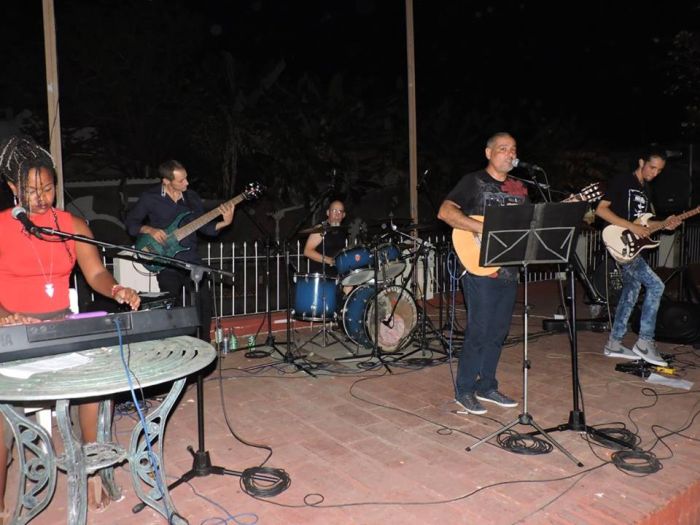 The House of the Guayabera of Sancti Spiritus, one of the most recognized cultural centers of this ancient Cuban city, receives every Thursday night the musicians of the rock band Cadillac One
The five members of the group, led by Miguel Valdivia, came together in November 2015, and since then have delighted local residents with a repertoire basically dedicated to the blues and classic rock and roll played by the Beatles, ZZ Top, Audioslave, the Rolling Stones, and CCR, among others.
The band has given concerts in different scenarios of the island, and usually performs in the Back to the River Circle, inaugurated in the House of the Guayabera.
It has a Facebook page named after the band which already has several followers.
Taken from The Village of the Holy Spirit