The Plaza Cultural (Cultural Square) of Sancti Spiritus, located in Los Olivos neighbourhood, was the venue April 27th of a concert by Buena Fe, Moncada, and Casabe musical groups, which were accompanied by the PMM show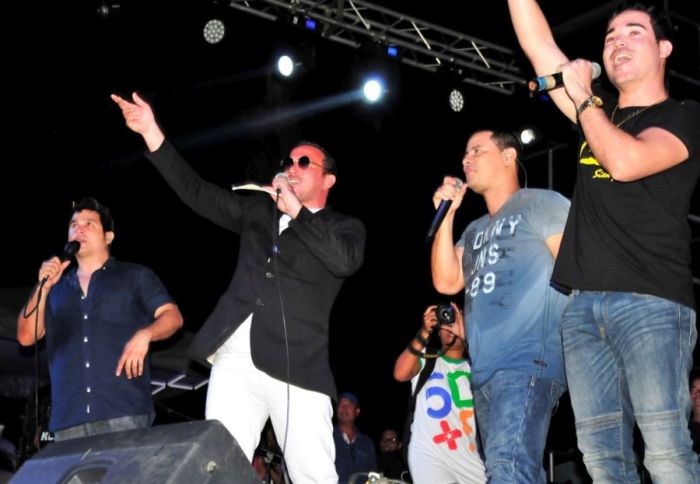 The concert was the closure of the national tour made by these artists to commemorate the 56th anniversary of the Jose Marti Pioneers' Organization (OPJM), and the 55th of the Young Communist League (UJC), told Escambray Belkis León Gómez, head of the Ideological Department of the Provincial Committee of the youth political organization.
According to the information by the Cuban News Agency, the tour also served to present young Duani Ramos, winner of the popularity prize during the recent Sonando en Cuba singing contest, and new member of the Grupo Moncada (Moncada Group). Likewise, the Dúo Buena Fe (Buena Fe Duo) was presenting its most recent phonogram Sobreviviente (Survivor), which includes songs in collaboration with other Cuban artists.
The first concert of the tour took place at La Mecánica Square, in Isla de la Juventud special municipality, on Saturday, March 25.
Photos: Vicente Brito / Escambray.