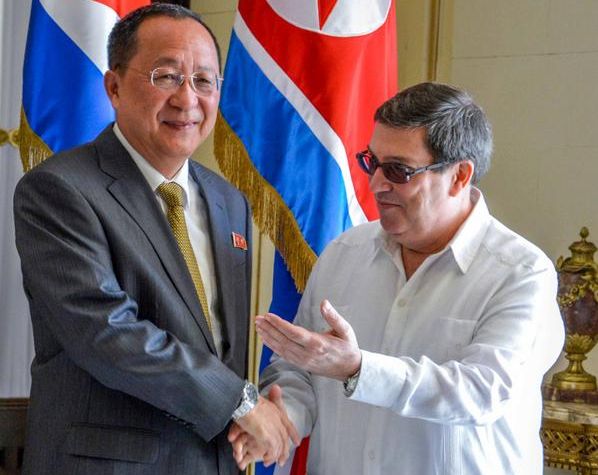 During the meeting the Cuban Forein Minister noted that the island supports peace in the Korean Peninsula
"This visit is a demonstration of the consolidation of the ties of cooperation and friendship between both nations, and which are the legacy of historic leaders Fidel Castro Ruz and Kim Il-Sung," stated Cuba's Foreign Minister, Bruno Rodríguez, on receiving his counterpart from theDemocratic People's Republic of Korea, Ri Yong Ho, this November 22.
During the meeting, which took place at the Cuban Foreign Ministry in Havana, Rodríguez noted that the island supports peace in the Korean Peninsula, and believes that a lasting political solution in the region can only be reached through dialogue.
The Cuban minister also noted that the country strongly rejects the imposition of sanctions and unilateral, arbitrary lists drawn up the United States, which violate International Law.
"We would like to take this opportunity to reiterate our demand for the sovereignty and independence of all states, free self-determination of the peoples, against the use and/or threat of force by states, the resolution of conflicts through peaceful means, every state's right to establish its own economic, political and social model, and non-interference in the internal affairs of any state," he added.
Rodríguez went on to note that the minister's visit will contribute to strengthening ties and to the continuation of fruitful political dialogue between the two peoples, parties and governments.
Meanwhile, Ri Yong Ho stated that he was pleased to be visiting the island. "Although Cuba and the DPRK are geographically distant, we have many similarities and I feel at home here," he stated.