Nearly a month after its disappearance, the sister of one of the crew members who had been aboard the missing ARA San Juan submarine, has shared messages from her brother that claim a British Royal Navy helicopter had been chasing them before they disappeared.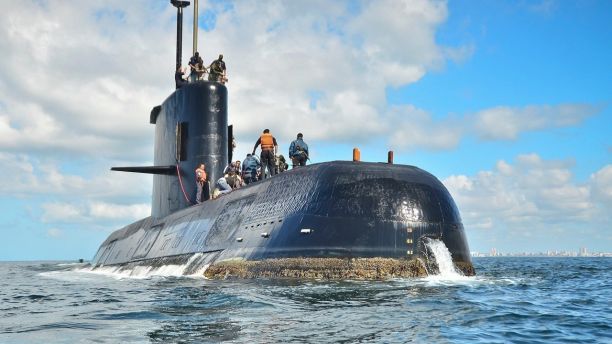 Jesica Medina, the sibling of Roberto Daniel Medina, said the WhatsApp message she had received from her brother said that they had been close to the Falkland Islands — territories claimed by the British, but which Argentina calls the Malvinas.
"It was a strange message in which he told us a British helicopter and a Chilean ship had been chasing them," said Medina.
She told local media that other family members of the crew received similar messages. She had not told authorities about the message earlier, she explained, because she "didn't feel she was able to."
However, she wants to make the message public now so it can be included in the federal investigation headed by federal judge Marta Yanez.
"We all feel they are hiding things from us. The Navy has practically tortured us with this situation they have made us live," Medina pressed.
Britain's Ministry of Defence has denied the claims.
Also on Wednesday, the Argentine government suspended two Navy officers — Rear Admiral Luis Enrique Lopez Mazzeo, and Navy Training and Enlistment Commander, captain Claudio Villamide — for alleged irregularities in the Atlantic search operation.
That same day, three objects were found at the bottom of the Atlantic, but all have been declared as not belonging to the missing submarine.
The ARA San Juan had a seven-day supply of airwhen it reported its last position on Nov. 15. The crew had been ordered to return to a naval base in Mar del Plata after reporting water had entered the vessel through its snorkel.
With Friday marking one month since its disappearance, family members of the crew have called for peaceful mobilizations on that day, to both put pressure on the investigators and to pay tribute to those still missing.