The ALBA-TCP final declaration was presented by the organization's Secretary General David Choquehuanca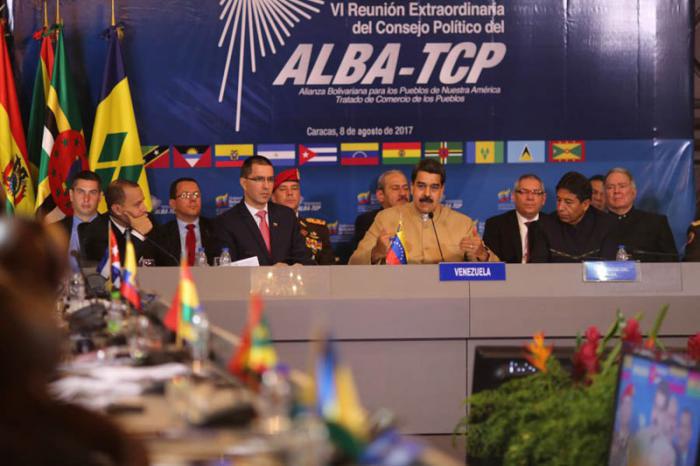 Speaking during the Sixth Extraordinary Meeting of the ALBA-TCP Political Council, Venezuelan President Nicolás Maduro Moros reaffirmed that together member states "will fight for the defense of the unity of the peoples of the Greater Homeland."
He thanked the Bolivarian Alliance for the Peoples of Our America (ALBA) for calling the extraordinary meeting and urged participants to consolidate progress made in large-scale integration projects being undertaken by the multilateral organization, "in keeping with the principles we embrace; complimentarity, cooperation, and profound solidarity."
He also noted the people can only achieve their ultimate goals through unity and in this regard, called on ALBA to establish mechanisms of dialogue to contribute to preserving the organization's founding principles.
The Venezuelan leader also highlighted the importance of cultural and diplomatic cooperation directed toward building a strong and collective economic foundation.
Meanwhile, he also noted that the Organization of American States has failed and will continue to fail in its attempts to interfere in Venezuela's internal affairs.
For his part, Cuban Foreign Minister Bruno Rodríguez Parrilla, speaking during the event demanded that all those interfering in the country's internal affairs take their "hands off Venezuela."
He also congratulated the Bolivarian people for their victory last July 30, when eight million Venezuelans went to the polls to vote for the Constituent Assembly.
ALBA Secretary General David Choquehuanca, presented the ALBA-TCP final declaration which rejects illegal sanctions imposed by the United States on Venezuela.