Participants in the summit emphasized the legacy of Fidel and Chávez in this arena, and how much remains to be done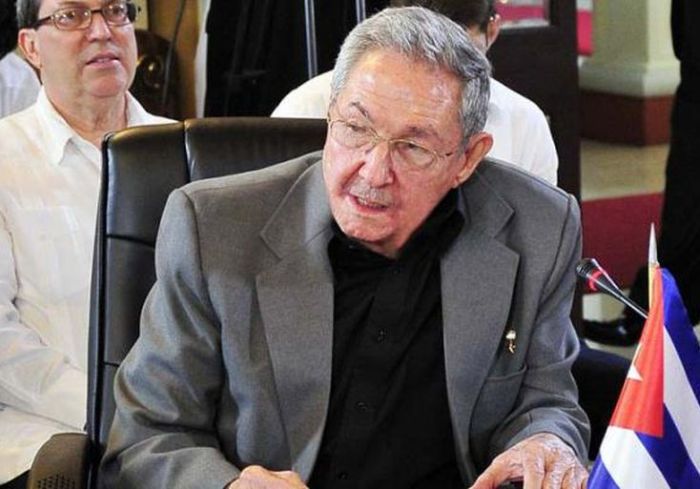 "The construction of unity is the most important task facing all true revolutions", stated Army General Raúl Castro Ruz, President of Cuba's Councils of State and Ministers, speaking before the 14the Summit of the Bolivarian Alliance for the Peoples of Our America- Peoples' Trade Agreement (ALBA-TCP), held yesterday, March 5, in Caracas.
This issue was raised again and again by participating leaders, who emphasized the legacy of Fidel and Chávez in this arena, and how much remains to be done.
Fraternal Integration as an Essential Condition
"Fidel taught us to always look to history, be audacious and realistic at the same time, and that what appears impossible can be accomplished if we decisively commit ourselves, and act in a consistent manner," he said.
Raúl noted, "We are in a critical stage of our history," and "a retreat on a regional scale would have a very negative impact on our peoples." Given such a reality, he said member countries "consider integration with solidarity as an indispensable condition for progress toward development."
"You are not alone," Raúl reiterated to the Venezuelan people, reaffirming Cuba's commitment to defending the sister country, while recognizing the dignified, valiant, and constructive position taken by President Nicolás Maduro Moros in the face of imperialist attack and economic war.
No just cause is foreign to Cuba, he said, reaffirming the country's solidarity with Caribbean nations and progressive governments of the region, including Dilma Rousseff, Luiz Inácio Lula da Silva, and Cristina Fernández de Kirchner.
Venezuelan President Nicolás Maduro, opened the Summit, saying in his inaugural remarks, "We have come to this Summit, honoring Fidel and Chávez, to reaffirm that the path of our peoples is one of cooperation, complementarity, human, Christian, Latin American solidarity. This is our path."
He insisted that the Alliance had demonstrated that a better world is possible, putting human beings at the center of all efforts.
Leaders of ALBA-TCP approved a declaration which included three key decisions, as highlighted by Maduro: Reactivate a financial fund for legal support to migrants from Our America attempting to reach the United States; dedicate strong efforts the call made by Evo Morales, to hold a World Conference of the Peoples for a world without walls and universal citizenship; and designate as ALBA secretary general David Choquehuanca, former Foreign Minister of Bolivia.
The 14th ALBA Summit was held this March 5 to coincide with the fourth anniversary of the physical disappearance of Comandante Hugo Chávez, and included a commemorative event at the Cuartel de la Montaña.
The Cuban delegation to the ALBA-TCP 14th Summit in Caracas was led by President Raúl Castro, and included Foreign Minister Bruno Rodríguez, Deputy Minister Rogelio Sierra, and Rogelio Polanco, ambassador in Venezuela.