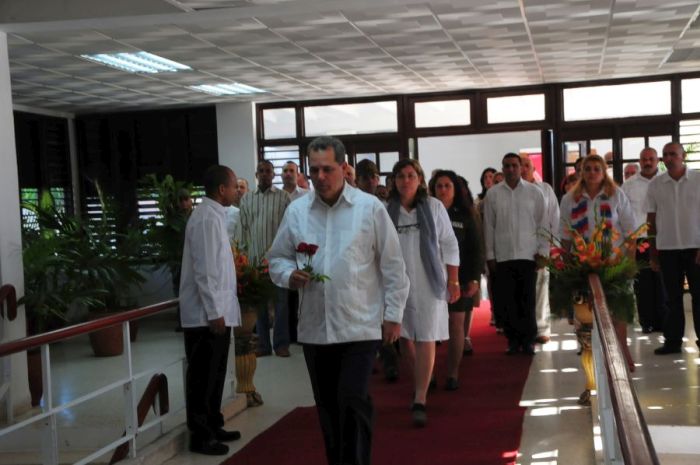 The people's tribute to the memory of the Commander-in-Chief of the Cuban Revolution began in Sancti Spiritus at 9:00 in the morning, with a guard of honor by outstanding personalities of the province and the homage of local leaders.
In the same way, the signing of the solemn oath to comply with the concept of Revolution, outlined by Fidel on May 1, 2000, thus expressing our will to carry on with his ideas and with socialism, has already begun.
Top Cuban Leaders Honored Commander in Chief Fidel Castro
Posthumous Homage to Fidel Castro in Sancti Spiritus (photo gallery)
The Man that Makes Cuba Feel Hurt
Local residents have been going since this morning to the 293 signing sites, and the 14 areas available to pay homage to the late leader Fidel in the capital cities of the eight municipalities of the territory —including the headquarters of the Provincial Committee of the Party—, and in the towns of Meneses, Mayajigua, Zaza del Medio, Guayos, Banao, and Guasimal.
(Photos: Vicente Brito / Escambray)