On November 18th, 1896, at five-fifteen in the afternoon, Major General Serafín Sánchez Valdivia was shot at Paso de Las Damas, near the city of Sancti Spíritus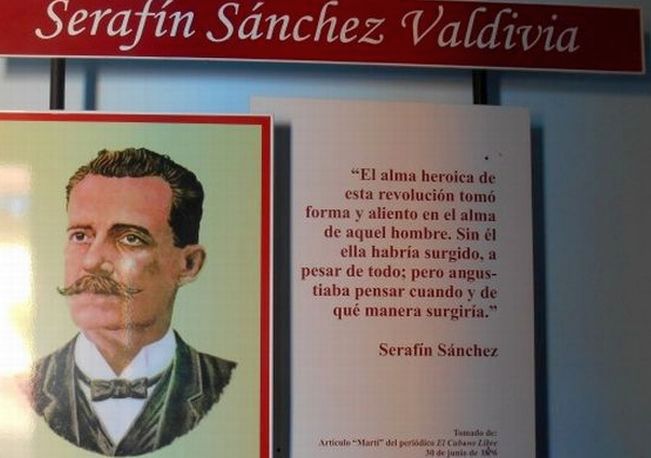 Serafín Sánchez Valdivia Birthplace Museum
This event was the beginning of the journey to immortality of the hero who participated in the three wars fought for the liberation of Cuba. His heroic death in battle against 2 600 Spanish soldiers was the glorious culmination of his long career as an exemplary combatant.
Some of the antecedents of Serafín Sánchez's last battle date back to July 24th, 1895, when an expedition of 150 men led by Serafín Sánchez, Carlos Roloff and "Mayía" Rodríguez, landed on Punta Caney, to the south of Sancti Spiritus.
After his successful participation in relevant acts of war in different regions of the island for several months, he and his tropos arrived in Las Damas on November 17th. Spanish soldiers encamped in the area knew of their presence and went after them to take revenge as a result of previous fighting in which Serafin had defeated them.
After four hours of fierce confrontation, Serafín was shot in both his lungs. Before he died, he had the strength to say his emblematic phrase: "Me han matado, no importa, que siga la marcha". ("I've been killed, it does not matter, keep on the march").