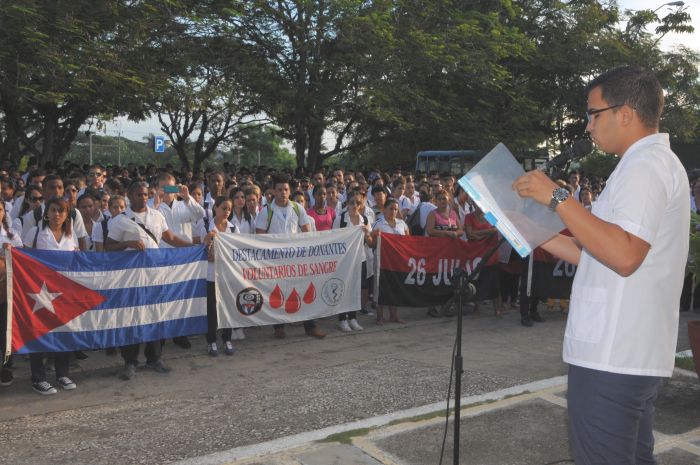 Students from the Sancti Spiritus, in central Cuba, denounced the attempts of the World Learning organization intended to train youth leaders
Young students from the University of Sancti Spiritus gathered this Wednesday morning to denounce the attempts of the World Learning organization aimed at "training leaders" with its summer program for Cubans between 16 and 18 years old.
José Armando Ineráriti González, president of the University Students Federation (FEU, in Spanish) in this institution, highlighted the role of the oldest youth organization in the country, which inherited traditions of struggle and advocates for the most genuine Cuban values.
"Why doesn't the World Learning organization hold discussions with the Cuban Ministry of Education and student organizations? The answers are clear: its programs are meant to subvert the country's internal institutional order", said Ineráriti González.
Meanwhile, another student leader, Pablo Antonio del Río Amador, referred to the importance of safeguarding the historical memory of the nation and strengthening the anti-imperialist sentiment in the new generations.
Since this Monday, several teaching institutions in this central Cuban territory have hosted similar activities.