The heroic city of Santiago de Cuba was the venue this December 3rd of the posthumous tribute paid to Fidel Castro by the residents of the easter Cuban territories, along with several friends of Cuba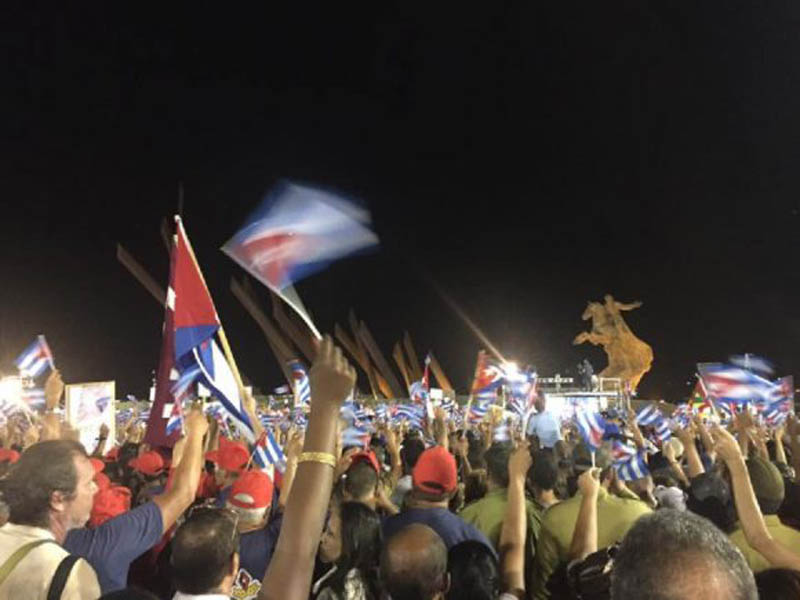 After the moving, unforgettable voyage of Comandante en Jefe Fidel Castro's ashes, following the Caravan of Liberty's route of January, 1959, from Havana east, the valiant people of Santiago, along with representatives of neighboring provinces, honored the leader of the Cuban Revolution, today, December 3, at 7:00pm, in Antonio Maceo Plaza la Revolución.
Present at the event were heads of state and important figures from all parts of the world. Speaking in the name of our people were leaders of mass organizations, social associations, and the Young Communists League.
The central remarks were made by Army General Raúl Castro Ruz, first secretary of the Communist Party of Cuba, and president of the Councils of State and Ministers.
Cuban radio and television broadcasted the event live.