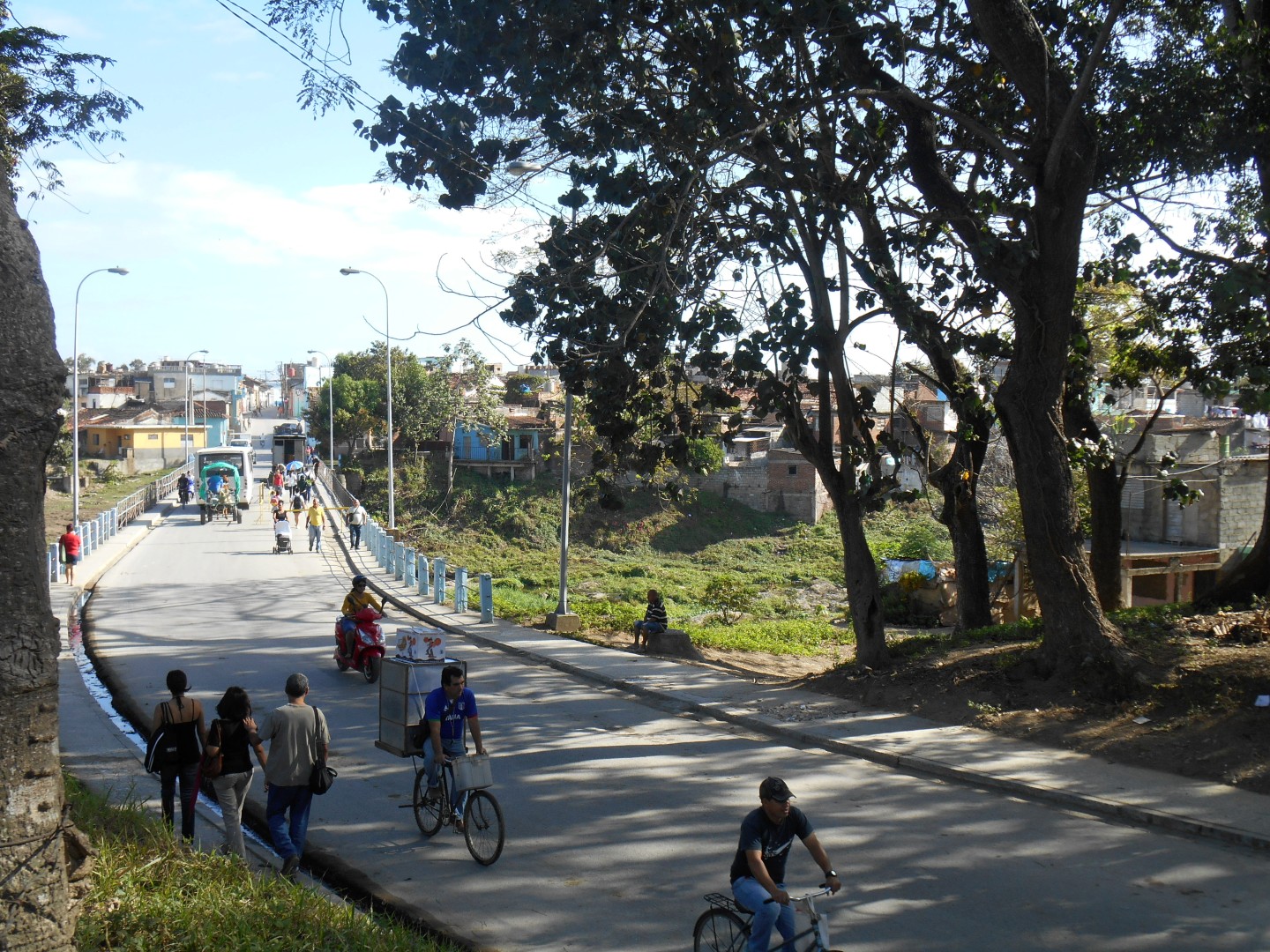 The "balneario" bridge and surrounding areas are being improved prior to the 502 anniversary of the village next June 4th
On occasion of the 500th foundation anniversary of Sancti Spiritus —also known as the Village of the Holy Spirit—, a broad rehabilitation program was agreed upon in order to restore and embellish the town.
As it was promised, the reconstructive actions were expanded to other locations of the city, mainly those found within or around the village's historic area.
This year, one of the bridges over the Yayabo River, was finally set for restoration. This bridge is not as popular as the other one, the one built with cow milk and very well known by tourists. This one was constructed back in 1939, and connects two sides of the most southern neighbourhoods of Sancti Spiritus.
El balneario (The Spa) is the name by which most local residents know this bridge, but this part of the river, due to the impact of the weather and to the negligence of the people has been no spa at all for many years now.
Let's hope that current restoration actions will also help recover the water, the vegetation, and the sand that the river needs to regain the beauty and usefulness of yesteryear.
Taken from https://mymarvelousyayabo.wordpress.com/