Sancti Spiritus's Palmares S.A. Branch welcomes the designation of this central Cuban province as venue of the major celebrations for the 26th of July commemoration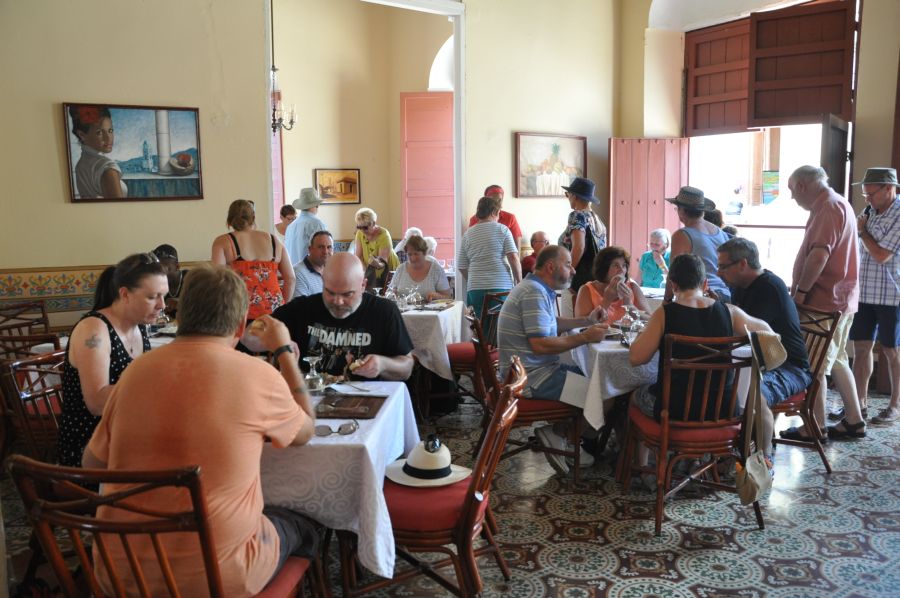 For this purpose, this non-hotel group undertook the constructive improvement of several of its facilities, and reports favorable efficiency indicators.
According to Hector Zerquera Báez, general director of the group, La Canchánchara Tavern, leading representative of the organization in the territory, will be re-opened this month in Trinidad after being totally renovated.
This building was first opened back in 1984, and hadn't been repaired at all for almost two decades now. It offers the drink known as canchánchara which is prepared from the mixture of rum, honey and lemon juice.
Palmares S.A. branch overfulfills incomes in more than half a million pesos in freely convertible currency, and must maintain similar trend until the end of the year, according to forecasts.
(Photos: Vicente Brito / Escambray)