During the first seven months of this year no infant and maternal mortality is reported in the mountainous areas of the province of Sancti Spiritus, a trend with a long history in this territory of ​​central Cuba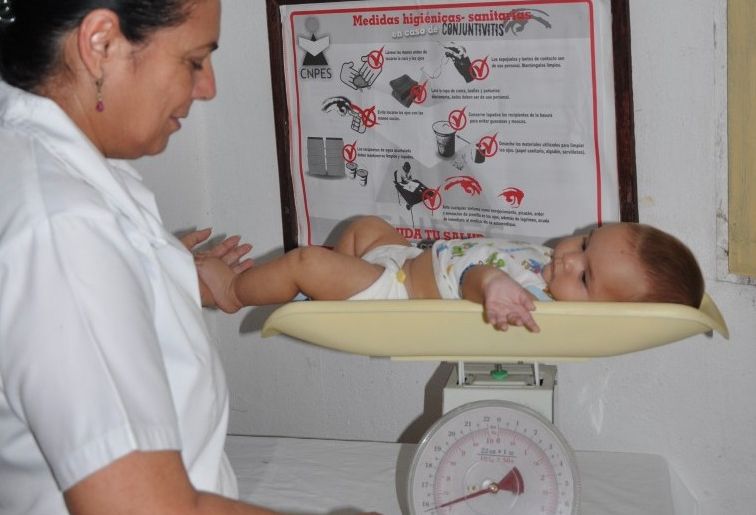 This achievement was recognized by José Ramón Machado Ventura, second secretary of the Communist Party of Cuba and Vice President of the Councils of State and Ministers during the national ceremony held on July 26th in the also known as Yayabo village, in commemoration of the events occurred in the Moncada and Carlos Manuel de Céspedes Garrisons
During 2015, Sancti Spiritus mountainous regions did not report cases either, a result based on the consolidation of the Family Doctor-and-Nurse Program, which had the province of Sancti Spiritus as one of the foundational stages.
The stability of health professionals in the 52 offices that are located in the mountains, and the strengthening of actions in the Mother and Child Care Program (PAMI, for its Spanish acronym) also support that success.
According to local press sources, in these mountainous areas, which are located mainly in the center and north of the province, births have increased, and the number of children born underweight have decreased, which has also to do with the attention provided to pregnant by the community in general.
Taken from Trabajadores. Translated by Marlys Rodríguez Francisco/Escambray