Thousands of workers, students and combatants from Sancti Spiritus and Jatibonico, central Cuba, mobilized Sunday morning to support the planting of sugar cane in areas next to the Uruguay sugar mill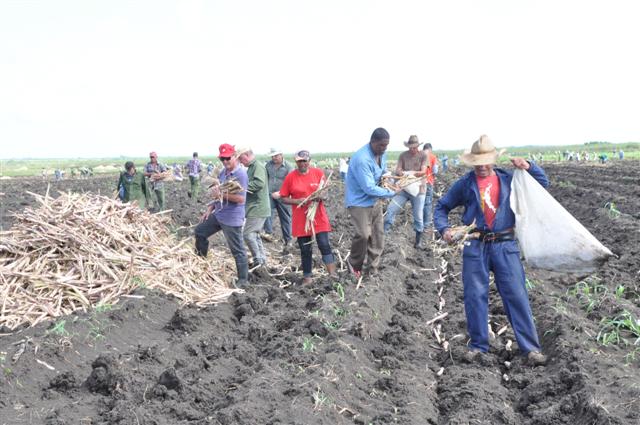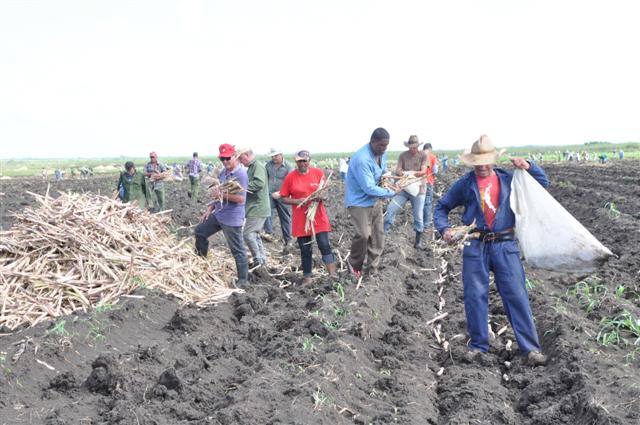 This way they made their contribution to the agricultural task and honored the sugar workers of the territory who recently concluded the sugar production plan.
The day was dedicated, among other commemorations, to the 90th birthday of Commander in Chief Fidel Castro, historic leader of the Cuban Revolution and major chief inspirer of cane sugar production in this region.
According to Elvis Gonzalez Vasallo, director of the Sancti Spiritus Sugar Company, the Sunday mobilization allowed the planting of more than 90 hectares of the crop that, taking into consideration the quality preparation of the and the humidity levels, should germinate smoothly.
José Ramón Monteagudo Ruiz, member of the Central Committee and first secretary of the Party in Sancti Spiritus, Teresita Romero Rodriguez, president of the Provincial Assembly of People's Power, as well as the members of the Provincial Bureau of the Party, participated in the mobilization, and presided over the awards presentation to the most outstanding entities of the 2015-2016 sugar campaign.
(Photos: Vicente Brito / Escambray)