The significance of the Rebel Army's campaign in the former province of Las Villas under the command of Ernesto Che Guevara and Camilo Cienfuegos, is being recalled in several municipalities of Sancti Spiritus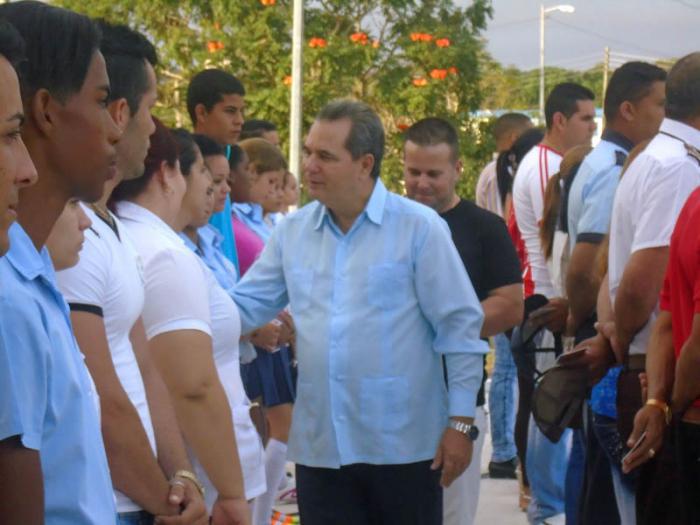 In Fomento, the first free territory of Las Villas, the population filled the town's July 26 Plaza, evoking the memory and greatness of Che, the bravery of those who fell in battle, and the conquests attained in this mountainous area, which prior to the triumph of the Revolution had experienced only injustice, poverty, and poor health.
During the event, José Ramón Monteagudo Ruiz, member of the Party Central Committee and first secretary in the province of Sancti Spíritus, presented membership cards to those joining the ranks of the Young Communists League and the Party, and during his visit also toured recently completed public works including a maternity home, a new retail store, and the first part of a planned fairgrounds complex adjoining the Plaza.
Similar events took place in Taguasco, where Maikel Hernández Pereira, local leader of the National Association of Small Farmers (ANAP) recalled the rebel offensive against the dictatorship led by Captain Armando Acosta Cordero, which made history.