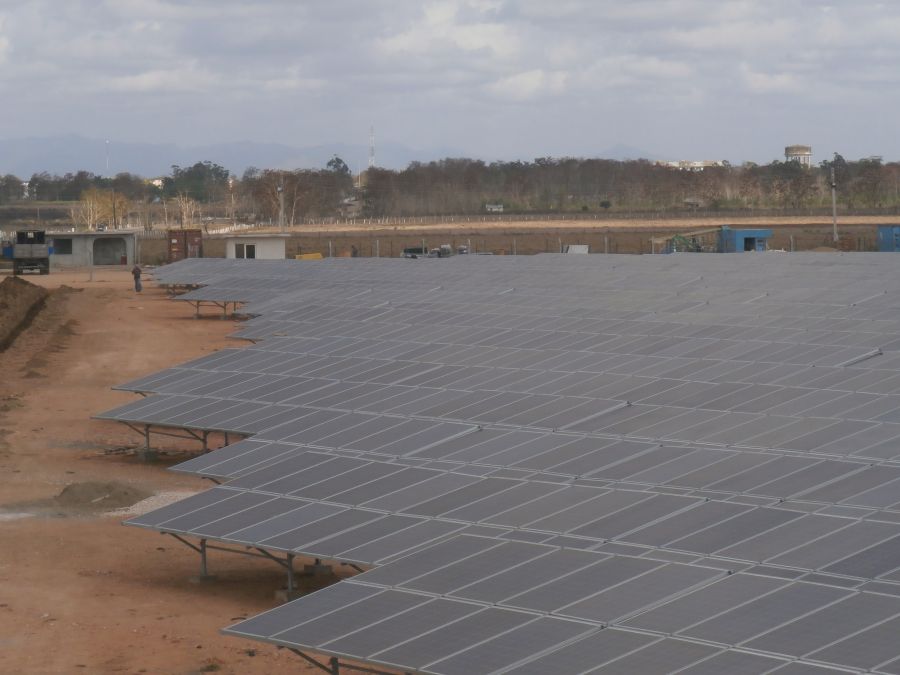 The first photovoltaic power station built in Sancti Spiritus has already started generating power and was synchronized to the National Power System, which paves the way for the use of this renewable energy source on a wider scale in the territory.
Electrical branch investor Gonzalo Gonzalez Cristiá told Escambray that the facility, sited in the local municipality of La Sierpe, can generate 5.5 MWh average per day, which would mean about 2 000 MWh in one year, equivalent to the power consumed monthly by 836 houses.
Sancti Spiritus Fosters Use of Renewable Energy Sources
The solar park, as it is also known, has 520 tables with 10 photovoltaic panels each, which produce electricity out of the light or solar radiation they receive. It is an investment that uses the most advanced technology currently in used around the world.
Experts point out that these solar panels have a lifetime of at least 20 years, a period of life that will allow recouping the investment several times.