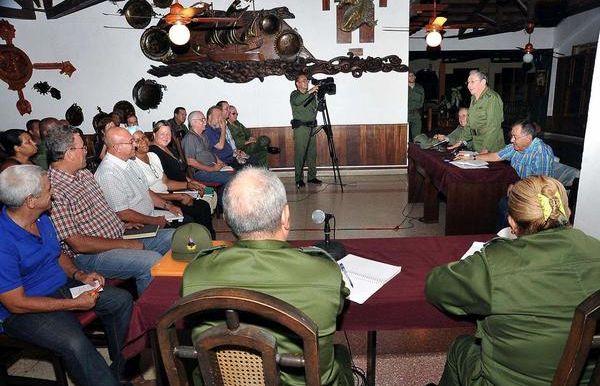 Cuban President Raul Castro presided over a working meeting to learn about the details of the recuperation works underway in the Cuban easternmost city of Baracoa, severely affected by Hurricane Matthew.
Raul arrived in eastern Cuba before the powerful Matthew hit the island as a category four hurricane, with maximum sustained winds of 220 kilometers per hour, and stronger gusts that mercilessly battered the Cuban eastern tip for over 10 hours.
Cuban Government Allocates Budget for Houses Impacted by Matthew
During his visit to the oldest Cuban city, Raul spoke with several of the Ministers that traveled to see on site the destruction Matthew left on its wake, and together they designed the strategies to follow on the recovery works that started right after the storm left the island.
Baracoa, founded in 1511 and a tourist attraction before this disaster, suffered the destruction of over 50 percent of its buildings, therefore the Cuban government approved a set of measures to bring some relief to the victims.
Raul said that Cubans must learn from these events to be able to face them in the future in a better way.
Four towns, Baracoa, Maisi, San Antonio del Sur and Imias, were left isolated by land when the bridges connecting them with the rest of the country were washed away when rivers burst their banks, and mudslides closed the roads.
By the end of the meeting it was reported that the road through the South was opened and more aid and workers from all over the country were arriving to help in the recovery works.