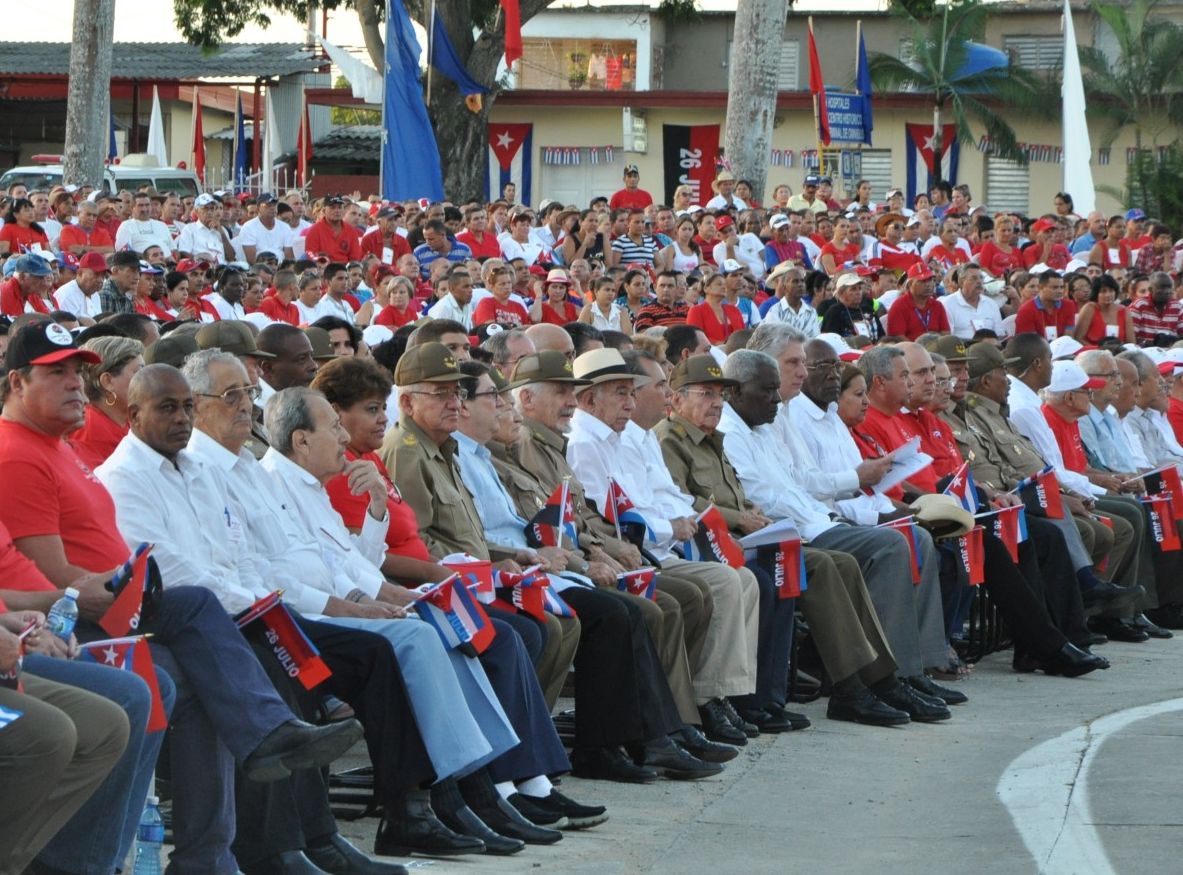 Army General Raul Castro Ruz, first secretary of the central Committee of the Cuban Communist Party, and president of the Councils of State and Ministers, presided over the national commemoration of the 63rd anniversary of the attack on Moncada and Carlos Manuel de Céspedes barracks, held in the Cuban central city of Sancti Spiritus.
The Second Secretary of the Communist Party, Jose Ramon Machado Ventura, delivered the key speech of the ceremony, which took place at the Major General Serafín Sánchez Valdivia Revolution Square.
Participants in the events that took place on July 26th, 1953, along with expeditionary men who came in the Granma yatch, and combatants of the clandestine struggle against Fulgencio Batista dictatorship attended the commemoration for the so-called National Rebellion Day.
The thousand residents of Sancti Spiritus gathered at the square, were accompanied by solidarity friends from Puerto Rico, USA, Argentina and Austria.
The national commemoration was broadcasted live by Cubavisión and Cubavisión International TV channels, as well as by Radio Rebelde, Radio Progreso and Radio Habana Cuba radio stations.