The President of the Cuban councils of State and Ministers, Army General Raul Castro, and the Director General of UNESCO, Irina Bokova, held a meeting on Tuesday at the headquarters of the organization in Paris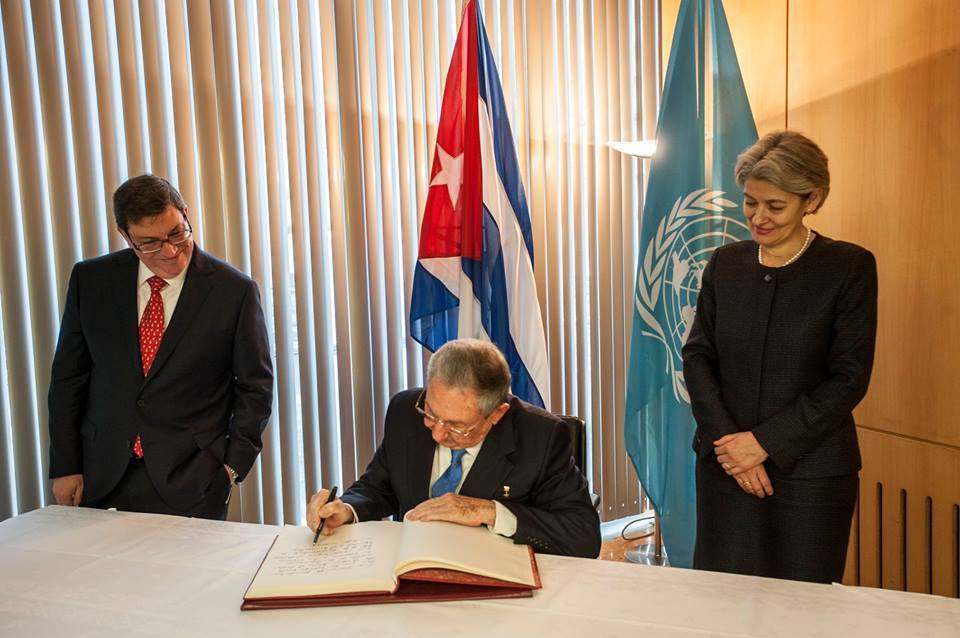 During the meeting, they discussed issues such as cooperation between the island and the United Nations Education, Science and Culture Organization.
The Cuban leader, who concludes on Tuesday a state visit to France, also signed the Golden Book of the institution.
Dulce Maria Buergo, ambassador of the Caribbean country to UNESCO, emphasized the importance of the meeting because in a way it summarizes 70 years of uninterrupted work between the two parties.
It reaffirms the commitment and willingness of the Cuban government to continue working for the objectives that the organization has on its agenda with respect to issues such as education, science and culture, among others, stressed Buergo.
Cuba is a member of UNESCO since August 29, 1947. During 2015, on the occasion of the 70th anniversary of the creation of the organization, the island joined the celebration of the day with an intense plan of activities.