Army General Raul Castro, President of the Cuban councils of State and Ministers, received Alberto Nunez, president of the Regional Government of Galicia, who is on an official visit to Cuba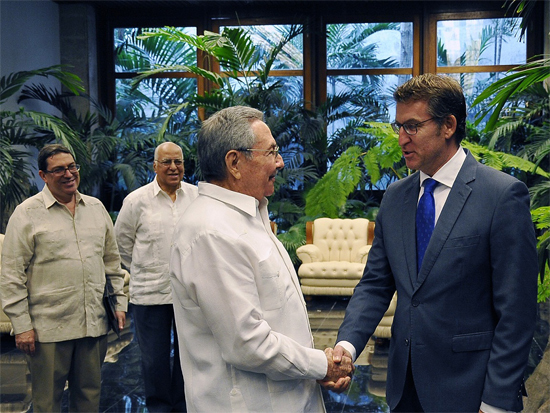 During the cordial meeting, held on Saturday, they spoke about the
historic ties of friendship between Galicia and Cuba, as well as the common
wish to further strengthen cultural, economic and cooperation relations.
Accompanying the distinguished visitor were Juan Francisco Montalban,
Ambassador of Spain to Havana, and Francisco Conde, Minister of Economy, Employment and Industry of the Region of Galicia.
Cuba was also represented at the meeting by Bruno Rodriguez, Minister of
Foreign Affairs, and Ricardo Cabrisas, Vice-president of the Council of
Ministers.